TSMC's board of directors has approved a budget of about US$2.89 billion for installation of mature technology capacity, the pure-play foundry announced on April 22.
The planned investment is to immediately satisfy robust demand for 28nm process technology from TSMC's worldwide customers, said the Taiwan-based company.
TSMC continued it will be building production capacity for 28nm process technology at its 12-inch wafer fab in Nanjing, China, with the process capacity set to come online starting the second half of 2022.
An additional 40,000 wafers designed for 28nm processes will be installed at TSMC's Nanjing fab by the middle of 2023, the foundry indicated.
TSMC CEO CC Wei earlier had already hinted that the foundry would expand capacity at its Nanjing fab. During a Q&A session at TSMC's earnings conference call on April 15, Wei said global supply of mature process capacity will remain tight through year-end 2022, and may ease a bit in 2023 when TSMC ramps up its new capacity for mature processes.
TSMC has seen its 28nm process capacity utilization rise substantially since the second quarter of 2020, thanks to a strong pull-in of orders from major customers including Qualcomm, Broadcom and MediaTek, according to market watchers. The foundry has utilized 100% of all its available 28nm process capacity.
TSMC will have its Nanjing fab play an important role in the foundry's immediate ramp-up in its overall 28nm process output, the watchers believe. The Nanjing fab processes chips built mainly using the foundry's 16nm FinFET process technology.
Fellow foundry companies United Microelectronics (UMC) and Powerchip Semiconductor Manufacturing (PSMC) both have plans to build additional 12-inch fab capacities for mature processes.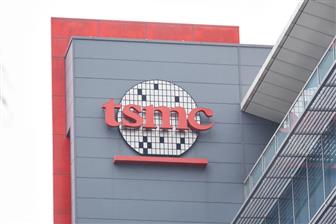 TSMC plans to build 28nm process capacity at its Nanjiang fab
Photo: Digitimes file photo