Brief history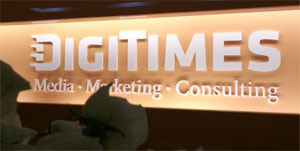 DIGITIMES was founded in 1998 by Colley Hwang, a seasoned tech industry analyst, with financial support from Taiwan's tech industry heavyweights – Acer founder Stan Shih, MiTAC chairman Matthew Miau, InveStar Capital chairman Kenneth Tai, TSMC founder Morris Chang, former ITRI deputy director Ding-Hua Hu, and Synnex Technology International CEO Shuwu Du, plus almost 50 other investors from Taiwan's ICT industry sectors. Except for Hu, the heavyweights remain DIGITIMES' major investors. DIGITIMES now also have investments from some of Taiwan's leading ICT firms, such as WPG Holdings, Advantech, Foxconn and Wistron.
Despite the investments from so many important figures in Taiwan's IT sector, DIGITIMES remains an independently-run media outlet under the strong leadership of its president Colley Hwang. DIGITIMES started out with a mission to let the world better understand the running of a unique ecosystem supporting the global ICT industry, and it remains a unique information source for readers who need to know about the supply side of the semiconductor, electronics, computer and communications industries.
DIGITIMES offers daily coverage of Taiwan's IT companies and news from China and other regions provide a lifeline to industry professionals, channel players, investment analysts and media around the world. Through the Traditional Chinese newspaper and website, DIGITIMES reaches more than 100,000 professionals in more than 1,300 IT-related companies in Taiwan every working day. The DIGITIMES English website adds a global flavor with around 30,000 visitors every day, 50% from North America, 19% from Asia and 15% from Europe.
Apart from its daily news coverage, DIGITIMES has a research arm, publishing research reports about the ICT industries.

Leadership
Chairman: Kenneth Tai has been one of the major driving forces behind Taiwan's ICT industries. Tai is currently chairman of Japser Display (JDC), Photonics Industry & Technology Development Association (PIDA), and InveStar Capital.
President: Colley Hwang founded DIGITIMES in 1998 with major support coming from several heavyweights of Taiwan's ICT industries. What distinguishes him from other media personnel and ICT industry analysts is not just the 35 years of experience under his belt, but also his wide and close connections with many key persons in the industry and government sector – his stint on the board of directors at Asia's top electronics components distributor WPG Holdings and his role as an adviser to Taiwan's Ministry of Economic Affairs being just some of the examples showing his stature. What's more, he is revered for his journalistic integrity despite his connections with so many business leaders.
Hwang is highly regarded among Taiwan's ICT industry leaders and the general public for his opinions, a fact demonstrated by his best-selling books. He has published nine books so far, some of which have been translated into English, including Disconnected ICT Supply Chains: New Power Plays Unfolding, published in 2020 as a timely response to COVID-19 and an insightful analysis of the post-pandemic tensions that everyone in the ICT industry faces. Having lived in the US and studied in South Korea, Hwang speaks Chinese, English and Korean.
Prior to founding DIGITIMES, Hwang led Taiwan's Market Intelligence Center (MIC). He has also served on the boards of directors at WPG Holdings, Taiwan Taoyuan International Airport, China Aviation Development Foundation, TAITRA and Sinocon Industrial Standards Foundation.
Managing Editor: Rodney Chan is a journalist who has witnessed the political, economic and social transformation in Taiwan over the last three decades. Prior to joining DIGITIMES, he worked as a reporter and editor at The China Post, one of the English-language daily newspapers in Taiwan.
DIGITIMES Media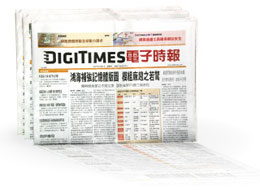 DIGITIMES publishes a daily Chinese newspaper every Monday-Friday that features around 100 news stories focusing on The Greater China IT and high-tech supply chains, along with key news items about companies and trends that shape global IT trends. With a daily circulation of about 65,000 copies, over 45,000 daily email newsletters and the Traditional and Simplified Chinese websites providing content to over 150,000 unique visitors each month, no other publication has a similar focus or comparable reach into the supply side of the global IT industry. The content of the newspaper and websites consists of sections devoted to news for IT&CE devices and peripherals, mobile devices, solar, semiconductors, optoelectronics, IT, networking and communications, finance and Internet of Things (IoT) and software.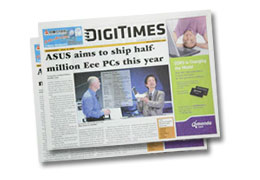 Founded in 2000 - two years after the Chinese-language newspaper and website were launched - the English-language website bridges cultural and language gaps and tells the world what's happening in Taiwan's hi-tech industry. About 400,000 visitors each month demonstrate the importance of Taiwan's industry and the unique reach that DIGITIMES has developed. Unlike most media, only about 10% of the readers of the English-language edition are "local." Just under 50% of DIGITIMES' readers are based in North America and around 15% are from Europe.
DIGITIMES Marketing

In addition to reporting on the daily events trending in the global IT and high tech industries, DIGITIMES also strives to provide companies in Greater China the opportunity to capitalize on the most up-to-date and optimal technologies to make their businesses successful. To achieve this goal, DIGITIMES provides marketing services that connect players worldwide with their potential partners in China.
DIGITIMES offers a variety of event and forum services for Greater China. We co-sponsor events tailored to a company's specific goals, and provide marketing and media services to help companies attending tradeshows in Taiwan and China.
Contact DIGITIMES for more information
DIGITIMES Research
DIGITIMES Research is the research arm of DIGITIMES Inc., Taiwan's leading high-tech media outlet. Operating as an independent business unit, DIGITIMES Research focuses on monitoring key high-tech industries, while also guiding clients toward suitable new businesses. DIGITIMES provides market intelligence and analysis to more than 1,000 corporate customers worldwide.
DIGITIMES Research services
- Annual Tracker Services


Delivered on a quarterly basis, data services focus on shipments of products for the past and future quarters, providing customers with knowledge of not only where the market is, but where it is heading.

- DIGITIMES Research Special Reports


Digitimes Research Special Reports focus on new and up-and coming topics that are the focus of the Greater China high-tech industries. Topics can include new technologies, developing industries in China, and government strategies to foster growth in the region.
Value proposition
As the research arm of DIGITIMES, Digitimes Research maintains a close relationship with a broad scope of industry professionals, from engineers, sales, procurement managers, to executives in the Greater China region supply chain for various industries, including Research information and communications technology (ICT), flat panel display (FPD), LEDs, semiconductor design and manufacturing.
The multiplier effect. With our research focused higher up in the supply chain, market intelligence gained from Digitimes Research provides actionable insights to help companies respond quickly to changes and developments coming in the market and thus reap even greater rewards once changes finally hit the downstream market.
With global firms looking to cut costs, it makes sense to outsource research to professionals so that your strategic planning does not suffer. Use Digitimes Research as your personal research assistant. We are more cost effective and deliver better results than most in-house research staff. And if you do perform research in house, let Digitimes Research provide a disinterested outside opinion so that you can better gauge your own results.
Nothing beats being close to where the action is and nothing beats quantitative research. No major market research firm has more researchers in Taiwan and China than Digitimes Research and our research focuses on data, shipments and pricing – things that can be measured and enhance your own planning strategies.
Pay for what you need. Whether you want to focus on one industry or market or many. Digitimes Research will provide the right bundled package to fit your needs.
Get an edge in the market. The Greater China region is one of the fastest growing and biggest market for both the high tech supply chain and for demand for high-tech products. Leverage the expertise of Digitimes so that you can implement your best business plan, whether it is for sourcing or selling, in the Greater China region.
Read more about the DIGITIMES Research services
DIGITIMES Startup+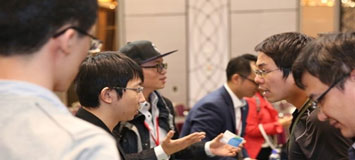 DIGITIMES' startup database is a platform for connecting startups to ICT industries. DIGITIMES has devoted itself to giving the world insights into the ICT ecosystem for more than 20 years, and it has connected itself to massive resources and connections in the ICT industries, including 90,000 readers on our Chinese website and another 70,000 from around the world for our English website. Startup teams joining the startup database platform will find themselves in more prominent positions in the ICT world that will enhance their business developments and opportunities.
When you are part of our startup database, DIGITIMES readers may be able to see your innovations, which will increase your chance of connecting with big companies.
All startups are welcome to register their profiles - free of charge.
The DIGITIMES Team