3260 news items tagged capacity
United Microelectronics (UMC) plans to raise its 12-inch foundry quotes for 28nm process technology by about 13% starting July, according to industry sources.

Asia Optical has fully utilized capacity for optical lenses used in video conferencing devices thanks to continued strong demand in the wake of coronavirus pandemic, according to...

Specialty DRAM and flash chipmaker Winbond Electronics has reported net profits jumped 350% sequentially to NT$1.59 billion (US$56.8 million) in the first quarter, with EPS reaching...

Tripod Technology will have new production lines at its manufacturing site in Xiantao, China's Hubei province get ready for production in June, according to the Taiwan-based PCB manufacturer...

Worldwide semiconductor revenues are forecast to surge 12.5% to US$522 billion in 2021, driven by continued-robust growth in consumer, computing, 5G and automotive semiconductors,...

Display driver IC specialists Novatek Microelectronics and Himax Technologies both expect to see their second-quarter revenues hit another record-high levels.

Nichia, with investment of JPY60 billion (US$549 million), is setting up dedicated production capacity for miniLED chips for backlighting applications in Tokushima Prefecture, Japan,...

Networking IC design specialist Realtek Semiconductor saw its net profit climb to a record high for the fourth consecutive quarter in the first quarter of 2021.

Display driver IC (DDI) backend specialists Chipbond Technology and ChipMOS Technologies have seen unstable capacity utilization for processing small- to medium-size applications...

PCB and LED bicycle light maker EISO Enterprise has seen shipments rising and judging from order visibility expects full capacity utilization to remain until year-end 2021 at least,...

GaAs foundry Advanced Wireless Semiconductor Company (AWSC) is expected to enjoy sequential revenue increases through June, and will see further revenue growth after new production...

MediaTek has notified its China-based smartphone clients that it will scale down shipments of 4G chips in 2021 due to tight capacities at foundry houses, according to industry sour...

Taiwan's FCCL maker Taiflex Scientific will boost its production capacity by 15-20% by the end of 2021 to satisfy increased demand from clients in the US and China, according to company...

Major Taiwan-based IC substrate suppliers Unimicron Technology, Nan Ya PCB and Kinsus Interconnect Technology are negotiating with AMD a new form of supply deals under which the suppliers...

Rampant Covid-19 infections across India are generating new variables for electronics supply chain players to relocate production to or enhance investment in the South Asian countr...

Despite weakened orders from Sony, TSMC still has been ramping up its 28nm chip output with plans to build additional production capacity at its Nanjing fab in China, according to...

Both UMC and VIS have just announced their respective foundry capacity expansions plans. UMC, with support from some...

Specialty IC foundry Vanguard International Semiconductor (VIS) has announced plans to take over the L3B plant of LCD panel maker AU Optronics (AUO), and related equipment and facilities,...

Taiwan's leading OSAT firm ASE Technology Holding will raise its capex budget by 10-15% to up to US$2 billion for 2021, from the previous estimation of US$1.7 billion, according to...

Ibiden has announced plans to inject JPY180 billion (US$1.66 billion) into the expansion of production capacity for high-end IC substrates for applications such as servers and image...

Pure-play foundry United Microelectronics (UMC) has announced plans to invest a total of NT$100 billion (US$3.58 billion) in the expansion of its 12-inch factory site in southern...

Backlight unit (BLU) maker Coretronic is expanding its production capacity in Vietnam and China to meet increasing market demand, according to Sarah Lin, president of its energy-saving...

IC substrate maker Kinsus Interconnect Technology expects ABF substrate shipments to grow to 35% in terms of revenue contribution ratio in 2021, when at least a 30% additional production...

Powertech Technology (PTI) plans to further expand production capacity for standard-type DRAM memory at its Xian plant in China to better serve major clients, according to the Taiwan-based...

Pure-play foundry United Microelectronics (UMC) is striving to get its major clients including Samsung Electronics, MediaTek and Qualcomm to enter into 3-year supply agreements, according...
Related photos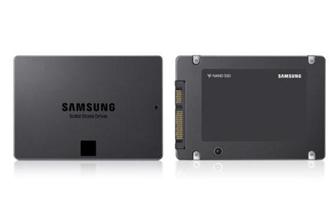 Samsung OLC SSD
Photo: Company, Wednesday 15 August 2018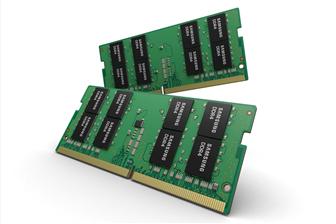 Samsung 10nm 32GB DDR4 SoDIMM
Photo: Company, Friday 1 June 2018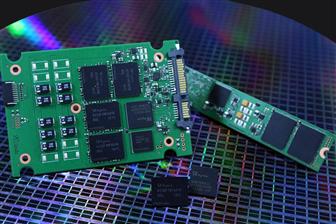 SK Hynix 4TB enterprise SSD
Photo: Company, Thursday 8 February 2018
Related news around the web