6640 news items tagged China
China's AI sector has witnessed a new round of fundraising campaigns, with a flurry of investment deals completed over the past few weeks to make AI unicorns there stronger, according...

US-based IoT solution provider PTC expects sales of its products in the China market to gain momentum in years to come after seeing its China revenues grow by a double-digit rate...

Lenovo has introduced new service programs Premier Support and PC as a Service (PCaaS) to better serve enterprise customers in Taiwan, and it will also step up promoting gaming PCs...

Metal chassis specialist Casetek Holdings, a subsidiary of Pegatron Technology, will complete capacity expansions at its two plants in China in the second half of 2018 to better fulfill...

Samsung Electronics, SK Hynix and Micron Technology - the world's top-3 DRAM vendors - could be fined up to US$8 billion in China over alleged price fixing, according to industry...

Contemporary Amperex Technology (CATL), a China-based maker of Li-ion power batteries used in electric vehicles, plans to expand annual production capacity to 50GWh at the end of...

Copper clad laminate (CCL) supplier Ventec International plans to apply for listing on the Taiwan Stock Exchange (TWSE) mainboard in the first quarter of 2019, according to company...

Photomask supplier Taiwan Mask is expected to return profitable in 2018, following three years of losses, according to market watchers.

China-based LED epitaxial wafer and chip makers are expected to bring about 300 additional MOCVD equipment sets into operation in the fourth quarter of 2018 and the first quarter...

Driven by the colossal Internet of Things (IoT) opportunity, wireless technologies - including wireless local area network (WLAN), Bluetooth, cellular and low-power wireless - will...

Electric Power Technology (EPT) is setting up an electric vehicle (EV) production base in Gangzhou, southeastern China, and has completed initial annual production capacity of 6,000...

Pure-play foundry United Microelectronics (UMC) expects its fab operation in Xiamen, China to remain unprofitable in 2018 due to insufficient economies of scale.

Apple and China-based smartphone vendors are expected to compete fiercely to ramp up their market share in India, China and other emerging markets in 2018 before the advent of the...

Contact image sensor module maker Asia Tech Image is shifting manufacturing equipment from its factory in China to another in Myanmar to expand monthly production capacity at the...

Globalfoundries has disclosed plans to cut 5% of its global workforce, or about 900 employees, with the layoff to take place mainly in Europe and the US.

The Shuangliu District of Chengdu, the capital city of Sichuan Province, is actively developing tech innovations and new economy, seeking to nurture 1-2 startup unicorns and over...

As one of the main districts under the administration of Chengdu, the capital city of Sichuan Province, and with a robust industry carrier, the Shuangliu District is aggressively...

IC backend service provider Kingpak Technology has enjoyed a ramp-up of orders for automotive CMOS image sensors (CIS), and will cut into the supply chain of China's first-tier electric...

Affected by the abrupt fading of crypto mining craze starting in April 2018, suppliers of mining graphic cards are plagued by increasingly high inventories, and players in the supply...

As a research organization with comprehensive deployments in the microelectronics field in China, the Institute of Microelectronics under the Chinese Academy of Sciences (IMECAS)...

Optical lens maker Kinko Optical will sell its 100% stake in Kin Hua Optics, its subsidiary maker of glass lens pieces and lens modules used in digital cameras in Suzhou, eastern...

Worldwide sales of semiconductors reached US$37.6 billion for the month of April 2018, an increase of 20.2% from the April 2017 total of US$31.3 billion and 1.4% more than last month's...

Business opportunities generated by smart manufacturing in Greater China will be more tremendous than in the US and Europe, as almost all the products requiring the use of electricity...

Digitimes Research estimates the number of 5G users will reach 1.14 billion by 2025 to account for 13.4% of all mobile service subscribers.

Flexible PCB (FPCB) maker Zhen Ding Technology expects to see its monthly revenues register on-year increases through October, according to company chairman Charles Shen. Revenues...
Related photos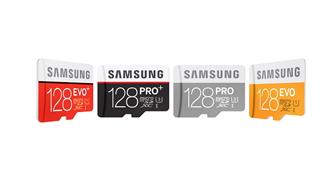 Samsung PRO Plus 128GB microSD cards
Photo: Company, Wednesday 23 December 2015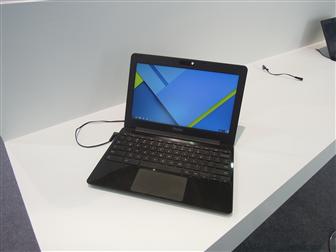 Haier Chromebook
Photo: Joseph Tsai, Thursday 11 June 2015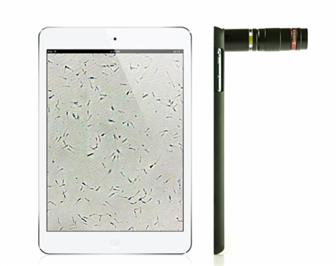 Aidmics iSperm inspection device for pig sperm
Photo: Julian Ho, Digitimes, Wednesday 10 June 2015
Related news around the web