Foundries have seen their 28nm process capacity become tight due mainly to supply-side issues, but the shortage will worsen in 2022 as chip orders demanding the process manufacturing will surge, according to industry sources.
The supply of 28nm chips has fallen short of demand slightly, due to packaging houses' supply constraints coupled with related IC substrate shortages, the sources indicated.
Judging from foundries' supply agreements with customers for next year, demand for 28nm process manufacturing will be ramping up significantly, the sources said. The strong pull-in of 28nm chip orders will further tighten foundries' available 28nm process capacity in 2022, the sources said.
Silicon Motion Technology, which uses mainly 28nm process technology to manufacture its flash device controller solutions, believe foundries will see their supply stay tight through 2022. Tight capacity at foundries could worsen next year, nevertheless, according to company president and CEO Wallace Kou.
Silicon Motion started to build up its inventory level in July 2020, Kou noted. The company continues to stockpile, seeking capacity support from foundries such as TSMC to ensure its smooth supply to customers, Kou said.
Meanwhile, Kou continued, Silicon Motion is aware of foundries' increasing incapability of digesting all customer orders. With a great number of orders in hands waiting to be fulfilled, foundries have to allocate capacity appropriately to keep their customers, Kou said.
Also, with major foundries prioritizing advanced-node process capacity expansions, there will be limited room for growth in the world's available capacity for 28nm and above processes, according to Kou. For example, shortages of 40nm and 55nm chips will improve in 2022 but still persist.
The ongoing US-China trade disputes are another factor behind foundries' tight capacity, Kou noted. If the US lifts its trade restrictions on China's SMIC, semiconductor shortages will greatly improve, Kou said.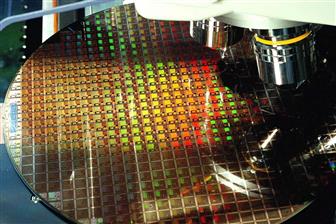 Semiconductor shortage could worsen in 2022
Photo: Digitimes file photo