642 news items tagged Qualcomm
Sony Mobile Communications has launched its latest flagship smartphone, the Xperia XZ2 Premium, in the Taiwan market with the availability to begin in the second half of July. The...

Apple and China-based smartphone vendors are expected to compete fiercely to ramp up their market share in India, China and other emerging markets in 2018 before the advent of the...

HiSilicon Technologies, a Huawei smartphone solution subsidiary, is reportedly to launch its new mid-tier solution, the Kirin 710, in July and, as suggested by its product name, is...

Taiwan Semiconductor Manufacturing Company (TSMC) is likely to move its 7nm process technology to mass production ahead of schedule to meet growing demand from its fabless clients...

Digitimes Research estimates the number of 5G users will reach 1.14 billion by 2025 to account for 13.4% of all mobile service subscribers.

As a leading network equipment and solutions provider in Taiwan, Alpha Networks will be focusing on mobile communications and cloud RAN (radio access network) at the core of its operations...

At Computex, Qualcomm has announced at a joint effort with Samsung Electronics to integrate its Snapdragon 850 Mobile Compute Platform, featuring the Snapdragon X20 and Qualcomm AI...

Mavin Technology, Inc, who won the German iF Design Award, the Red Dot Design Award and the CES Innovation Product Design Award, will exhibit their latest products including the Air-X...

Arm China will be dedicated to developing products exclusively for the China market, and plans for an IPO on the local stock exchange, according to Rene Haas, president of Arm's IP...

Computex has added two new themes to the 2018 edition in response to some of the hottest trends in the tech industry: 5G and blockchain - along with the mainstays that have been featured...

American and European market trends have always steered automotive industry developments. The same is true for the new generation self-driving vehicle sector, where American and European...

The automotive IC market is on pace to grow 18.5% to a new record high of US$32.3 billion in 2018, surpassing the previous record of US$27.2 billion set last year, according to IC...

The global smartphone applications processor (AP) market declined 5% on year to US$20.2 billion in 2017, while the tablet AP market grew 3% to US$2 billion, according to Strategy...

Qualcomm's recently-introduced Snapdragon 710 mobile chip, manufactured using Samsung's 10nm LPP process technology, will be rivaling MediaTek's Helio P60 series chip built using...

Huaxintong Semiconductor Technology, a joint venture between China's Guizhou provincial government and Qualcomm, will reportedly roll out the first generation of its in-house developed...

The replacement demand boom for Intel's Purley Xeon server processors may not appear until the end of 2018 or even the first half of 2019 due mainly to expensive prices affecting...

Members of Qualcomm's top management are still divided over whether the company should stay in or withdraw from the server market, despite reportedly having sharply reduced R&D...

Shipments of smartphone-use application processors in China are expected to increase 17% sequentially to 173.8 million units in the second quarter of 2018, Digitimes Research estim...

About half of new smartphone models launched by China's smartphone vendors, including the top-four players Huawei, Xiaomi Technology, Oppo and Vivo, as well as other brands, by the...

Smartphone brands are expected to increase their adoption of under-display fingerprint sensors, which allow phones to have full-screen displays with an invisible fingerprint feature,...

Taiwan Semiconductor Manufacturing Company (TSMC) is likely to score record profits for 2018 as the company will be gradually ramping up volume production of 7nm process in the second...

Despite AI (artificial intelligence) technologies and applications still at a nascent development stage, global tech giants have rushed to invest heavily in making strategic deployments...

The world's leading semiconductor suppliers have significantly increased their combined market share over the past decade. According to IC Insights, the top-5 semiconductor suppliers...

Digital camera ODM and imaging solution developer Altek has disclosed it has become a design partner for Qualcomm by offering reference designs for two latest Qualcomm SoCs.

China-based artificial intelligence (AI) chip developers including Hisilicon Semiconductor, Cambricon, DeePhi Tech, Horizon Robotics and Bitmain have been aggressively planning new...
Related photos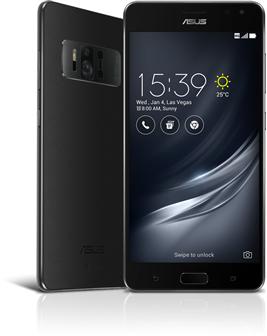 Asustek ZenFone AR smartphone
Photo: Company, Monday 23 January 2017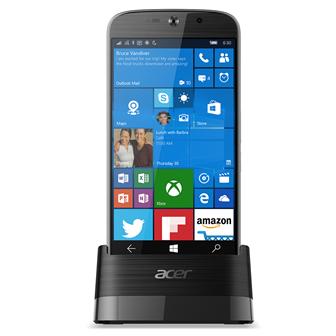 Acer Liquid Jade Primo smartphone
Photo: Company, Thursday 7 January 2016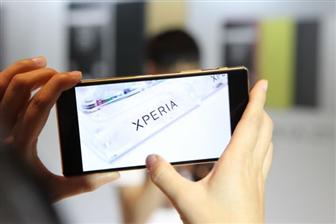 Sony Xperia Z5 smartphone
Photo: Company, Tuesday 8 September 2015
Related news around the web