3622 news items tagged demand
Robust demand for notebooks, fueled by work-from-home activities, is expected to stretch into fourth-quarter 2020, with panel specifications being upgraded, according to industry...

Handset mainboard makers such as Compeq Manufacturing and CCL suppliers including Elite Material (EMC) still expect a pick up in seasonal demand in the second half of 2020 with better...

Winbond Electronics has been stepping up its deployment in the high-density NOR flash field, gearing up for a boom in demand for 5G related applications, according to company president...

Demand for notebook panels in the third quarter of 2020 will remain robust having seen strong orders during the second quarter supporting pandemic-induced remote work and study, according...

Silicon wafer manufacturer GlobalWafers saw its revenue increase 16.8% sequentially to a nearly one-year high of NT$5.06 billion (US$171.9 million) in June 2020.

Taiwan-based MCU specialists have seen orders for TWS Bluetooth earbuds and other consumer electronics applications pick up substantially since the start of third-quarter 2020, according...

Taiwan-based notebook battery module makers Simplo Technology, Dynapack International Technology and Celxpert Energy continue to enjoy better-than-expected orders from their notebook...

Networking IC design specialist Realtek Semiconductor has reported consolidated revenue increased 8.85% sequentially to a record high of NT$17.34 billion (US$588.7 million) in the...

PCB maker Apex International has reported revenues surged 21.5% on year to NT$2.98 billion (US$101.4 million) in the second quarter of 2020, and revenues for the first half of the...

Memory module maker Adata Technology saw revenue generated from its SSD sales climb nearly 70% on year to NT$966 million (US$32.8 million) in June 2020.

Taiwan's first-tier IC design houses, such as MediaTek, have demanded more capacity support from their foundry partners recently, according to industry sources.

Taiwan's leading IC test interface solutions provider Chunghwa Precision Test Tech (CHPT) ended the first half of 2020 with impressive results, with revenues for the period spiking...

Taiwan-based semiconductor equipment suppliers engaged in TSMC's supply chain are set to be among the beneficiaries of the foundry house's advanced process capacity expansion with...

DRAM maker Nanya Technology saw its revenue slide to a four-month low of NT$5.32 billion (US$180.4 million) in June, but revenue for the second quarter climbed 14.4% sequentially...

The supply of SiC wafers may become insufficient to satisfy demand for electric vehicles (EV) in the near future, prompting Taiwan-based silicon wafer makers including GlobalWafers,...

Taiwan's IC designers are mulling raising quotes for TV SoCs and driver ICs amid increasingly tight supply as Korean vendors gradually quit production of LCD panels and TVs as well...

Touchscreen solution and fingerprint sensor specialist Elan Microelectronics has reported revenue climbed 60.4% sequentially and 62.2% on year to an all-time high of NT$3.54 billion...

NAND flash contract prices are expected to hold flat in the third quarter of 2020, but prices for 3D 3bits/cell (TLC) NAND chips have come under increasingly downward pressure due...

Samsung Electronics maintained its lead in the smartphone memory market with 50% revenue share in the first quarter of 2020, followed by SK Hynix and Micron Technology, according...

IC test solutions provider Keystone Microtech is looking to expand its production capacity at its plant in Hsinchu, northern Taiwan to satisfy growing demand for networking chips,...

Taiwan-based Eternal Materials continues to utilize as high as 90% of its dry-film photoresist production capacity, thanks to brisk PCB demand for base stations, servers, notebooks...

The emerging market for silicon carbide (SiC) and gallium nitride (GaN) power semiconductors is forecast to pass US$1 billion in 2021, energized by demand from hybrid & electric...

MediaTek has launched its newest chips in the smartphone gaming-focused G series - the MediaTek Helio G25 and G35. The latest chips feature MediaTek HyperEngine game technology for...

EMS provider Lite-On Technology and LED packaging service provider Everlight Electronics have seen sharp growth in demand for UV and IR LED devices, and are poised to expand corresponding...

Catcher Technology will continue to enjoy strong demand for notebook and tablet chassis in the second half of 2020 while demand from the smartphone segment will depend on sales of...
Related photos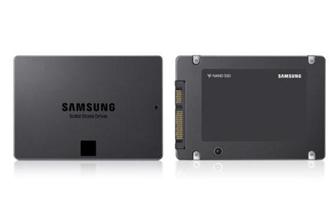 Samsung OLC SSD
Photo: Company, Wednesday 15 August 2018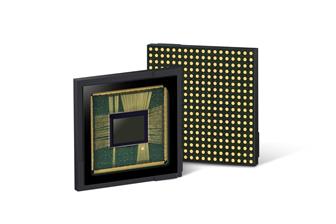 Samsung ISOCELL image sensors
Photo: Company, Tuesday 17 October 2017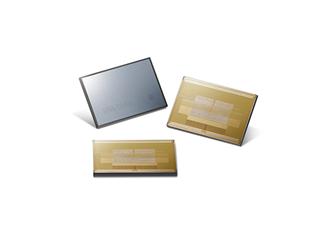 Samsung 8GB HBM2
Photo: Company, Monday 24 July 2017
Related news around the web