The number of newborn unicorns has again hit record levels in 2021, following a strong year in 2020. There are more than 800 unicorns around the world as of September of 2021. By geographic regions, the US still dominates in terms of the number of unicorns, followed by India and China, according to The Asia Banker.
To further understand the underlying meaning behind the number and explore the opportunities of unicorns in Asia, Richard Koo, principal at DNX Venture Partners, and Casey Lau, head of Asia at RISE, talked to DIGITIMES regarding their latest observations on this trend. Koo and Lau will also join alongside Christine Tsai, CEO & founding partner at 500 Global, and Cheney Wang, Taiwan GM & VP of supply chain of Latch, at the upcoming Asia Venturing webinar, "How do global unicorns leverage Asia from 0 to exit," hosted by Anchor Taiwan and DIGITIMES, at 8:00-9:30 am, October 19, Taipei/HK/SG time.
Unicorns are supposed to be very rare. Koo said that to be considered a "unicorn" the company needs to be private and have a valuation of more than US$1 billion. To achieve these two things at the same time is extremely difficult. It's not easy, but it's considered less rare to see this in the public markets; all the companies on the S&P 500 and most on the NASDAQ are valued at more than US$1 billion.
To further explain why there is still a fast-rising number of unicorns year after year, Koo said 20 or 30 years ago, it was hard to reach US$1 billion in valuation in the private market because venture capital (VC) was very difficult to access and there were only a few VCs in Silicon Valley willing to fuel that type of growth. For example, even Bill Gates raised only US$1 million of venture capital and grew Microsoft to only US$777 million (equivalent to US$1.9 billion in 2021) before he had the company publicly listed in 1986. Bill Gates had to go to the public markets to raise more money to further grow Microsoft. Now, there is so much VC money coming into the private market seeking investment yields that are harder to get in other asset classes. This allows companies to stay private longer, grow, and reach US$1 billion valuations. This is why there are so many unicorns today.
COVID-19 acts as a catalyst
Another important driver for newborn unicorns is COVID-19. Lau noted that the pandemic has accelerated technology development: "I will never forget a quote from a Japanese venture capital five years ago, who said that Japan at least would never see a shift in its technology sector unless a massive global tsunami was to happen. I did not expect those words to come true in my lifetime."
Koo then further commented that COVID-19 forced companies to reevaluate the strength of their business and process. It also eliminated companies that may not have strong core propositions and accelerated companies that really provide something that is truly valuable. "As a result, a lot of new technologies were either developed or adopted quickly during that time to fill in those gaps, just like what we saw with Zoom."
Lau then raised another concern: "It's exciting to see so many new unicorns born in 2021 but many of them were born out of a result of the pandemic. If they gained an advantage during this time, will this continue when the pandemic precautions are lifted?"
"I expect this to change as we come out of COVID-19 and see some of those companies that depend on physical to rise in value like travel tech, PropTech, mobility, but crypto and blockchain-related projects are on a trajectory that cannot be stopped now."
B2B innovations coming on the scene
Speaking of the latest B2B innovations, "many new 'middleman' startups have started during the pandemic and I have seen a lot of them scale faster in the past 18 months than some startups in five years in regular times," said Lau.
Koo also said that especially in the B2B space, "when companies forced their employees to work from home, the old cybersecurity processes were immediately compromised. Work that used to be done in the office over a secure network, now had to be done on laptops at home, creating an opening for hackers to penetrate. This created urgency and innovation in this space. When you look at cybersecurity valuations here in the US, they are just absolutely skyrocketing."
Other innovations can also be seen in supply chain management and healthcare information system. "Because of supply chain disruptions, a lot of the investment we're doing is in companies that are helping brands and retailers monitor their supply chain more closely or perform risk assessment over their fulfillment processes," said Koo.
"We also saw a lot of investment in improving the processes of healthcare, such as making medical information, like patient data, more accessible and visible within and across hospital networks."
How B2B startups interact with traditional industries
To ensure the success of B2B startups, especially with traditional companies, Koo commented that there are usually two ways that startups can interact with traditional industries: to become the disruptor or the supplier of the incumbents. For example, startups can be like Amazon, the disruptor, and take market share from the traditional brick-and-mortar stores like Walmart and Target. Or a company can help the traditional stores compete against the disruptor. Shopify, which provides an e-commerce platform for retailers and brands to sell online, is an example of this. Either can be successful. "If you're a Taiwanese startup trying to enter the chip industry, you have two decisions: either becoming the company like TSMC or become a supplier for TSMC. Obviously, the first one is harder to do."
"As an investor, I also have the same decision to either make an investment into a company that is potentially the next TSMC or Amazon, or a company which provides the tools for them. There is a risk-return balance."
How to leverage Asia resources
For Western startups and tech companies, there are usually three key motivations to entering Asia. Koo shared that one reason is market expansion, like Google entering Taiwan or Japan to introduce its search and G-suite product. The second reason is to take advantage of the labor in Asia. Taiwan is a good example of this because it has some of the world's best hardware engineers. The third one is for partnerships. "Taiwan has a lot of original design manufacturers and semiconductor players. Companies that are reliant on those suppliers may enter the market so that they can consistently collaborate with the players in that ecosystem."
"As of now, most of DNX's investors are major Japanese corporates. There are about 35 of them who have invested in our fund. Our job is to not only invest in startups but also introduce the startups to these Japanese corporates, with the goal of facilitating business and corporate development," said Koo.
"The ones that are interested to enter Japan are mostly for market expansion since it is a very big market. To enter the Japanese market, it is important to develop an understanding of the existing system integrators and channel partners in Japan. They are very powerful companies, like gatekeepers in Japan. There's a huge segment of the Japanese market that is completely inaccessible unless you have the sponsorship of some channel partners. So, the first thing I always advise a US-based company for entering Japan is to make sure you develop a good channel partner strategy in parallel with your direct sales strategy."
Bios:
Richard Koo is a principal with DNX (formally known as Draper Nexus), an early-stage US-Japan venture capital fund. Koo focuses on the fund's investments in retail, e-commerce, logistics, and fintech. In addition to investing, Koo is also heavily involved in cross-border business and corporate development, advising US and Europe-based technology companies on how to establish a presence in Japan. He was previously a consultant with Deloitte and holds an MBA in Entrepreneurial Management from Wharton and a BS from Georgetown University's School of Foreign Service.
Casey Lau is the co-host of RISE, "the largest tech gathering in Asia" as part of the Web Summit family of global conferences. He is an authority on startup ecosystems and social media networks and has interviewed some of the world's biggest CEOs and tech founders.
(Editor's note: Asia Venturing is a series of monthly roundtables with roadmaps to the future focusing on the hype v.s. the reality of Asia's supply chain-boosted innovation ecosystem, jointly powered by DIGITIMES and Anchor Taiwan. We bring together leading industry luminaries, corporate strategists, experienced investors, and entrepreneurs to expand your network and redefine the possibilities of cross-border opportunities. The replay of the latest session can be seen on DIGITIMES or Anchor Taiwan)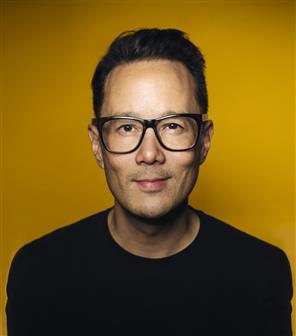 Casey Lau, head of Asia at RISE