959 news items tagged Japan
The output value of Japan's PCB industry dropped 6.9% from a year earlier to JPY219.79 billion (US$2.06 billion) in the first half of 2019, with that of the flexible PCB sector experiencing...

Foundry chipmaker Powerchip Technology has reported net losses of NT$2.69 billion (US$85.7 million) in the first half of 2019. EPS was negative NT$0.85...

Asustek Computer willl not be much impacted by a likely rally in prices for memory chips, LCD panels and other components in the second half of 2019 as the hikes will only have short-term...

Spot market prices for DRAM and NAND flash memory will continue rallying in the short term, driven by the ongoing trade disputes between Japan and South Korea, as well as suppliers'...

Specialty DRAM and flash memory maker Winbond Electronics has seen its 12-inch fab run at full capacity starting July, thanks to the arrival of new orders and seasonal factors.

Japan's tighter export control on photoresists and two other critical materials used in South Korea's high-tech sector are unlikely to benefit TSMC much given the relatively small...

PCB maker Apex International expects its 10-layer PCB shipments for 8K Ultra HD TVs to pick up each quarter in the second half and to become a key growth driver for the company during...

Taiwan-based Topco Scientific, a distributor of semiconductor materials, has clarified that it will supply Japan-sourced photoresist and other related semiconductor materials to clients...

There has been no sign indicating that Korea-based DRAM suppliers are cutting their output, despite recent speculation claiming Samsung Electronics and SK Hynix are doing so, according...

Any form of trade war, such as Japan's restrictions on exports of key chemical materials to Korea, will have a negative impact on global industrial development, as each of the players...

Sales of Japan-made semiconductor equipment will decline 11% to about JPY2 trillion (US$18.5 billion) in fiscal 2019, which will end a six-year streak of increases, according to the...

Starting July 4, the Japan government has tightened controls on exports of three key semiconductor chemicals to South Korea, but Korean semiconductor firms may not face immediate...

The output value of Japan's PCB industry fell 10.2% to JPY34.92 billion (US$324.3 million) in April 2019, contracting for the fourth consecutive month, according to data compiled...

Taiwan-based cooling module maker Chaun-Choung Technology (CCI) is poised to tap into the segment of heatsink solutions for electric vehicles and self-driving cars through Japan's...

Commenting on the US-China trade tensions and how they are affecting the ICT upstream supply chains in Taiwan, Japan and Korea, Digitimes president Colley Hwang has pointed out that...

Billings among North American manufacturers of semiconductor production equipment registered both sequential and on-year decreases in the first quarter of 2019.

Taiwan has been the leader in the global PCB sector in terms of production value and technology development, and China has grown rapidly to unseat Japan as the world's second largest...

Toshiba Memory and Western Digital have finalized a formal agreement to jointly invest in the "K1" manufacturing facility that Toshiba Memory is currently constructing in Kitakami...

With the prospects of the financially-battered Japan Display (JUI) to secure new sources of funds in the Japanese market becoming dim after the company reported its fifth consecutive...

Huawei is looking to step up purchases of memory chips from its Japan- and South Korea-based suppliers, including Toshiba Memory and SK Hynix, according to industry sources.

Two PV power firms have stopped using inverters made by Huawei Technologies, according to Nikkei.

A Japan-based vendor reportedly is looking for a buyer for its automotive IGBT manufacturing lines from among makers in Taiwan and China, according to industry sources.

Worldwide sales of semiconductors totaled US$96.8 billion during the first quarter of 2019, a decrease of 15.5% over the previous quarter and 13% less than the first quarter of 2018,...

I call the first island chain in East Asia the "Asian Edge," which carries a double reference: cutting-edge technologies in an IT context, and the peripheral in geopolitics. In the...

A recent announcement stating that Japan Display (JDI) has struck a deal to accept a JPY60 billion (US$535.98 million) investment from a consortium formed by Taiwan- and China-based...
Related photos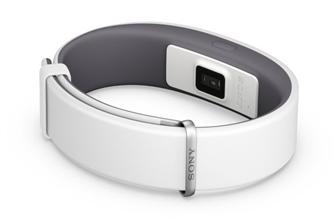 Sony SmartBand 2
Photo: Company, Monday 24 August 2015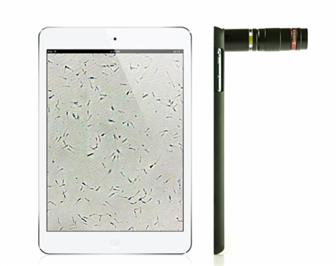 Aidmics iSperm inspection device for pig sperm
Photo: Julian Ho, Digitimes, Wednesday 10 June 2015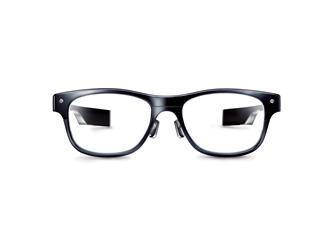 JINS Meme smart eyewear
Photo: Company, Tuesday 23 December 2014
Related news around the web