To simplify medical testing and analytical processes has always been a major goal for medical technology innovations and precision medicine. Canada-based startup ViewsIQ provides digital pathology software platform - Panoptiq, which enables real-time digital data sharing to realize remote communication and connection for pathology consultations and make medical education and training more efficient.
Digital pathology in 2021: High-value realization of digital technology + AI
Panoptiq delivers the fastest real-time image sharing amongst all digital pathology software platforms on the market, according to ViewsIQ. Panoptiq can easily be mounted onto any existing microscope and presents the microscopic image in a range of magnification powers to assist medical professionals with remote education, consultation, diagnosis, communication and connection. It turns a new page for digital pathology in 2021.
According to ViewsIQ CEO Kenneth To, it only requires simple software installation for ViewsIQ's solution to help pathologists and other medical specialists at remote locations quickly access comprehensive digital pathology innovations in real time and at a low cost. It also improves the traditional biomedical testing process wherein lab technicians need to examine the specimen one by one. Furthermore, ViewsIQ is working with GenerationsE, a startup also based in Canada endeavoring on AI-enabled pathology imaging analysis, to better integrate AI with digital pathology and create value-added healthcare innovations such as automating much of colorectal cancer screening.
Expanding from North America into East Asia while tapping into the growing SaaS market
ViewsIQ currently engages in partnerships with a number of pathology departments of medical universities in Japan and Taiwan and will continue to reach out to medical institutions in Asia. Now spanning across North America, its sales network will expand into Japan, Taiwan, China and other East Asian markets going forward. To pointed out that local connection is important to medical technology developers that look to expand market footprint. ViewsIQ will strengthen efforts on cultivating business relationships in these target markets.
ViewsIQ markets a software as a service (SaaS) platform, of which the development cost is significantly lower compared to hardware devices, so it has an edge over its competitors that make hardware products both in terms of cost and ability to deploy en masse. To is optimistic about the sales potential and growth momentum of its SaaS platform in markets abroad.
Seeking strategic partnerships for mutual market expansions in Taiwan and Canada while raising funds to drive technology advances
To strengthen its connection with Taiwan's local medical industry ecosystem, ViewsIQ is in search of partnership opportunities with Taiwan-based biotech and healthcare companies in hopes of helping Taiwanese firms tap into the Canadian market and vice versa. In the meantime, it is also actively seeking sales channel partners in Taiwan and East Asia to keep driving digital pathology applications and developments in the region.
To hopes to add marketing specialists and engineering professionals to the ViewsIQ team, currently comprising six members, and thereby move forward to seed-round funding. ViewsIQ stays committed to innovative research, continuing to drive advances in digital pathology.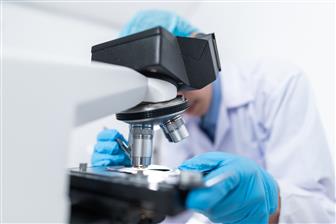 Digital pathology in 2021
Photo: Company
DIGITIMES' editorial team was not involved in the creation or production of this content. Companies looking to contribute commercial news or press releases are welcome to contact us.