Pegatron mulling more production in Southeast Asia
Sammi Huang, Taipei; Joseph Tsai, DIGITIMES
Pegatron will not rule out setting up new factory sites in Vietnam and India to satisfy customer demand, according to company president and CEO SJ Liao.
Pegatron will also make adjustments to its capex for 2020 in response to changes in emerging sectors such as 5G, game console and Internet of Things (IoT), Liao said during an investors meeting on November 7. At the moment, Pegatron is still collecting market information and will not be able to reveal any detail of its 2020 capex until after reporting to the board, said Liao.
Liao noted that Pegatron has expanded the capacity at its plant in Taiwan, while in Indonesia, its factory in Batam has already begun mass production. Pegatron is currently in talks with clients and is considering building new factories in both Vietnam and India, but there are still concerns about outdated local infrastructures.
Pegatron invested around US$40 million to set up a factory in Batam, Indonesia and created around 1,800 jobs locally. The production lines there are used mainly to manufacture network communication and IoT devices shipped to the US.
Pegatron is positioning Taiwan as its major site for providing various advanced services such as design and manufacturing. Pegatron also recently invested an additional NT$14.9 billion (US$486.34 million) locally to construct a new R&D center and a new factory for assembling products with high added value such as IoT sensors.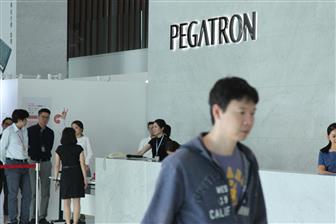 Pegatron looking to create new production sites in Southeast Asia
Photo: Digitimes file photo