Taiwan semiconductor output value to grow in 2020
Monica Chen, Hsinchu; Jessie Shen, DIGITIMES
The output value of Taiwan's semiconductor industry is forecast to increase 4-5.7% in 2020, despite headwinds from the coronavirus pandemic, according to the government-sponsored Industrial Technology Research Institute (ITRI).
Taiwan-based wafer foundries and OSAT providers have enjoyed a ramp-up in short lead-time orders mainly for healthcare applications in 2020, ITRI indicated. The rise of stay-at-home economy has also been stimulating chip demand for notebooks, game consoles and other devices, with demand for related chips including ROM memory, sensors and audio solutions rising.
Taiwan's effective anti-epidemic measures have also contributed to stable environments for its local chipmaking industry, ITRI noted. Taiwan's semiconductor industry output value has been stable, compared to its international counterparts thus far this year.
Macronix International among all Taiwan-based chipmakers saw the largest on-year revenue increase in the first quarter of 2020, when the maker of mask ROM and flash memory posted a 56.2% surge, followed by TSMC with a 42% increase and Phison Electronics with 37% growth.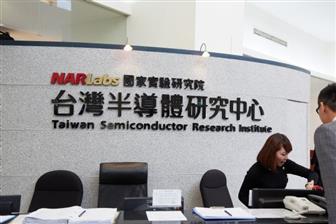 Taiwan semiconductor industry output value set to rise in 2020
Photo: Digitimes file photo