AMD's supply of next-generation notebook CPUs, which are based on the Ryzen 3 architecture and set to be released in the first quarter of 2021, is expected to fall short of demand, according to sources from the upstream supply chain.
The sources pointed out that many notebook ODMs have not yet received confirmation from AMD about the volumes they will be allocated of the next-generation CPUs.
With power management ICs and panel driver ICs still in serious shortages, a short supply of AMD's CPUs could undermine notebook brands' performances further in the first quarter of 2021, the sources noted.
In addition to notebook CPUs, AMD is also experiencing serious shortages in desktop processors and graphics cards with some market observers blaming insufficient capacity support from TSMC, which is giving priority to making chips used in Sony's hot-selling PlayStation 5.
However, some other observers believe the issue is with the packaging process.
AMD, commenting on the shortages of its desktop CPUs, noted that demand for the CPUs has significantly outstripped supply though the company has been striving to increase production for the CPUs.
Intel is also expected to upgrade its notebook CPUs to the latest Tiger Lake H architecture in the second quarter of 2021, but it remains to be seen whether the new product line will also be in short supply, the sources said.
The sources pointed out that many ODMs expect global notebook shipments to pick up 35-40% on year to arrive at 270-280 million units in 2021, up from 2020's around 200 million units,
Currently, AMD is only able to satisfy 50-60% of demand for its Ryzen 2 processors and it is still unclear when ODMs can receive meaningful volumes for Ryzen 3, the sources said.
Intel's supply of Core i3, i5 and i7 processors is all tight, and Intel CPUs that have seen thw worst shortages are the Celeron series because of brisk demand for Chromebooks.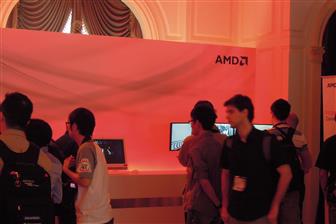 AMD next-generation notebook CPUs may be in shortage
Photo: Digitimes file photo