601 news items tagged CPU
Taiwan's notebook shipments picked up 82.2% sequentially and 27.3% on year to arrive at 42.68 million units in the second quarter of 2020.

DRAM and NAND flash are expected to repeat as the two largest IC segments again in 2020 after holding the same positions in 2019, according to IC Insights.

IC substrate maker Unimicron Technology is slated to complete construction of a new plant in Yangmei, northern Taiwan by the end of 2020, followed by process optimization and validation...

TSMC internally does not consider orders for Intel's processors as long-term ones, and therefore is unlikely to build additional production capacity for the new contract, according...

Intel at its recent earnings call disclosed that its next-generation 7nm processors, including the company's first 7nm datacenter GPU design, would rely on external and internal process...

Intel achieved record second-quarter revenues with 34% data-centric revenue growth and 7% PC-centric revenue growth on year. These results were driven by strong sales of cloud, notebook,...

Inspur, China's biggest server brand, will be among the companies affected negatively by the escalating US-China trade war due to its dependence on US chip vendors including Intel...

Taiwan's major CCL makers including Elite Material (EMC), Iteq and Taiwan Union Technology are all moving to expand their capacity for high-frequency, high-speed CCL materials to...

As demand for locally-developed CPUs and GPUs in China continues rising amid the US trade sanctions against Chinese IT enterprises, Taiwan-based IC substrate suppliers are expected...

Nvidia is currently still ahead of competitors in the server GPU market and saw its revenues from the datacenter business reach US$2.98 billion in 2019, nearly three times those of...

With power consumption of servers rising due to increased CPU and GPU performances, traditional air cooling solutions are becoming less efficient in heat dissipation, prompting more...

Micro-Star International (MSI) is optimistic about its second-quarter financial results and expects stable operation to continue for the remaining 2020, according to company chairman...

Taiwan-based IC substrate makers including Unimicron Technology and Na Ya PCB are gearing up to strengthen business ties with US clients seeking to offset expected losses of orders...

Backend IC packaging and testing service providers will begin shipments of the customized SoCs designed by AMD specifically for PlayStation 5 (PS5) to their downstream partners in...

ASRock expects its operating profits and revenues for 2020 to grow by double-digit percentages on year thanks primarily to its growing server business, with the company planning to...

Server PCB specialists Tripod Technology, Gold Circuit Electronics (GCE) and Allied Circuit have seen clear order visibility through the end of July and are optimistic that their...

ABF substrates are expected to see long-term robust demand for processing high performance computing (HPC) GPU and CPU chips solutions as chipmakers are pursuing constant upgrades...

As TSMC plans to build a 5nm wafer fab in the US, how the company will handle backend support for the fab is drawing concerns from Taiwan's backend supply chain, and a possible solution...

Global notebook shipments in the first quarter of 2020 dropped 27.6% on quarter and 10.9% on year. The yearly decline was the worst for the Taiwan's notebook industry since first-quarter...

Intel has recently unveiled its latest 10th generation Core S series desktop processors codenamed Comet Lake for the high-end gaming market, with desktop brands and system integrators...

Taiwan's IC test interfaces vendors are enjoying a significant ramp-up in orders for high-end, customized test solutions from AMD and Nividia as the chipmakers are poised to roll...

ASE Technology has entered the backend supply chain of Huawei/HiSilicon's ARM-based Kunpeng 920 server CPU, with its affiliated Siliconware Precision Industries (SPIL) set to start...

AMD with its enhanced EPYC processor lineup is expected to grow its share of the global server CPU market to 10% by the end of 2020, according to industry sources.

Unimicron Technology has seen clear order visibility for high-end IC substrates, especially ABF substrates for processing diverse HPC and networking chips, stretching to the third...

Though IC design houses have recently seen demand from US-based datacenter clients slow down, server makers continue to enjoy strong orders from such clients, according to sources...
Related photos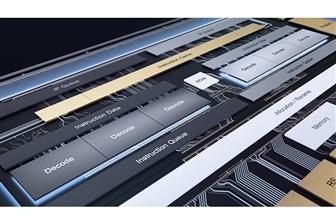 Intel unveils Tremont microarchitecture
Photo: Company, Thursday 21 November 2019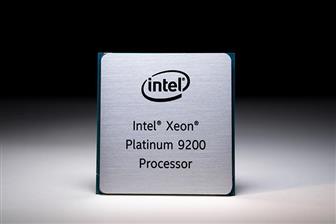 Intel Xeon Platinum 9200 server CPU
Photo: Company, Friday 9 August 2019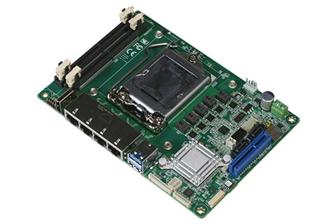 Aaeon EPIC-KBS9
Photo: Company, Wednesday 15 August 2018
Related news around the web