775 news items tagged AMD
Intel is expected to initiate price cuts on its PC processors in the second half of 2020 to defend its market dominance, according to sources at PC makers.

Intel currently still holds an 80% share in the global PC market, but the growth of the CPU giant's PC platform business has weakened, thanks to prolonged shortages of its processors...

Shortages of Intel's PC processors are likely to persist through the end of 2020, prompting notebook makers to adopt AMD's chips in more of their notebooks including business models,...

TSMC 7nm process lead time remains at about six months, with tight supply expected to last through 2020, or even worsened in the second half of the year if speculation about Intel...

The worldwide market for traditional PCs, inclusive of desktops, notebooks, and workstations, finished an impressive 2019 with fourth quarter growth of 4.8% on year, according to...

Intel has yet to fully eased its processor shortages, which is sending notebook vendors adopting more of its competitions from AMD in 2020. AMD's new Zen...

ASMedia Technology has reportedly secured orders for AMD's 500- and 600-series chipsets, which will buoy the Taiwan-based chipmaker's sales performance in 2020 and 2021, according...

The shortage of Intel's PC processors has already prompted OEMs and brand vendors to increasingly adopt AMD's CPUs in their products since 2019, and the trend will likely persist...

Cooling fan demand will be rising driven by the availability of new Nvidia and AMD graphics cards, according to Taiwan-based Power Logic, which saw its revenues register a robust...

Taiwan-based Unimicron Technology, a maker of IC substrates and PCBs, saw its revenues rise about 9% on year to a record high of NT$82.54 billion (US$2.75 billion) in 2019 thanks...

With Intel, AMD and Nvidia set to ship their new-generation processors later this year, industry sources are generally optimistic about PC sales picking up starting the third quart...

Asustek Computer has unveiled an all-new lineup of gaming products at CES 2020, including the ultraslim ROG Zephyrus G14 notebook and the ROG Swift 360Hz monitor.

AMD at CES 2020 announced an x86 8-core ultrathin notebook processors as part of the AMD Ryzen 4000 series mobile processor family, built on the groundbreaking Zen 2 core architecture...

Taiwan-based IC test solutions providers including Chunghwa Precision Test Tech (CHPT), Keystone Microtech and WinWay Technology are poised to embrace robust orders from major chipmakers...

Graphics DRAM contract prices for the first quarter of 2020 are forecast to rise over 5% sequentially, with the price rally outperforming other DRAM products' price increases, according...

Taiwan-based CCL makers are gearing up for robust demand for high-speed and high-frequency CCLs for use in servers and networking devices, including those based on processors supporting...

Despite AMD and SSD players' aggressive promotions of PCIe 4.0, the standard may not become popular until Intel releases CPUs that supports the technology, according to sources from...

Taiwan- and China-based foundries have seen increases in orders for display driver ICs and sensors for use in 5G smartphones and other devices recently, with 12- and 8-inch fab utilization...

While China's homegrown processor makers are gearing up to develop new-generation solutions to serve huge domestic PC replacement demand, Taiwan-based Unimicron Technology and Nan...

AMD has appointed Michael Gregoire to its board of directors. Gregoire will serve on the Audit and Finance Committee and the Nominating and Corporate Governance Committee.

Microsoft has unveiled its next-generation game console, the Xbox Series X, featuring an industrial design enables the company to deliver four times the processing power of Xbox One...

AMD has announced it is enabling an open ecosystem for OEMs to create and customize high performance mini PCs, powered by its Ryzen Embedded V1000 and R1000 processors.

Shipments of EMEA traditional PCs (a combination of desktops, notebooks, and workstations) will total 72.1 million in 2019, a 0.6% on-year growth, according to IDC. While weakness...

Taiwan's notebook shipments rise 1.8% sequentially and 8.6% on year to come to 34.14 million in the third quarter of 2019.

Apple has unveiled a new MacBook Pro featuring a 16-inch Retina Display, the latest 8-core processors, up to 64GB of memory, next-generation graphics with up to 8GB of VRAM and a...
Related photos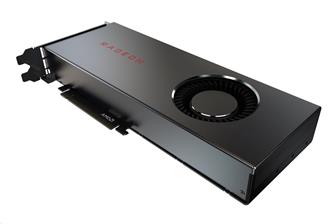 AMD Radeon RX 5700 graphics card
Photo: Company, Thursday 13 June 2019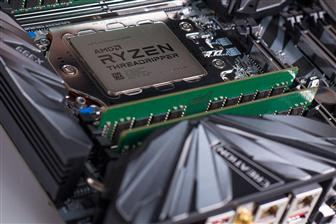 AMD second-generation Ryzen Threadripper processor
Photo: Company, Wednesday 15 August 2018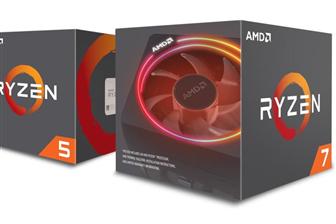 AMD second-generation Ryzen CPUs
Photo: Company, Monday 23 April 2018
Related news around the web