Taiwan notebook Original Design Manufacturers (ODMs) account for more than 90% of global notebook production and Digitimes is there to provide daily updates on shipments, supplier contracts and financial data on the more than 10 Taiwan makers involved in notebook manufacturing.
Notebook makers are turning cautious about purchasing some specific components such as MLCCs and chip resistors that are running low in inventory and facing price hikes, as the purchases...

Acer has grown its emerging businesses with their combined share in Acer's overall revenues having risen to 14.6% from 11% three years ago, according to company chairman Jason Chen...

The global notebook market is poised for a strong rebound in the second half of 2020 as the coronavirus outbreak has not resulted in severe impacts to demand in other parts of the...

Taiwan-based MOSFET chip specialists, which ship mainly to PC and notebook application segments, are striving for capacity support from their foundry partners particularly 6-inch...

The world's top-5 notebook brand vendors saw their combined shipments (excluding detachable models) fall over 30% sequentially in January 2020, due to a combination of negative factors...

Taiwan's notebook shipments slipped 4.4% sequentially, but grew 3.1% on year to arrive at 32.37 million units in the fourth quarter of 2019.

Acer was ranked by IDC as the largest gaming notebook brand in India for the second consecutive year in 2019. Acer also was the leading gaming brand in Canada, Thailand, Australia...

PCB supply for notebooks, especially consumer models, has become tight as production at many small and medium-sized Chinese makers is being hard hit by the coronavirus outbreak, posing...

Notebook ODMs have resumed their production in China, but face the possibility of a lack of components starting in...

Global notebook unit shipments for the first quarter of 2020 are estimated to experience a larger sequential fall of 29-36% than 17% projected earlier, as severe labor and components...

Taiwan notebook ODM Quanta Computer is reportedly moving to accelerate volume production at its new assembly lines in northern Taiwan to fulfill rush shipments to US brand vendors...

Taiwanese notebook ODMs have already resumed assembly operations in China, but risks of supply chain disruptions in March are mounting, as inventories of many components will run...

IC design houses in Taiwan and China will see the coronavirus outbreak impact their revenues for the first quarter of 2020, and foundry and backend houses may take clearer hits starting...

China's coronavirus outbreak is expected to negatively affect revenues for Acer and Asustek Computer in the first half of 2020 as both firms have major portions of their sales from...

Many large-size downstream assemblers have gradually resumed production in China, but they are worried that insufficient components support may disrupt production starting in March...

Less than 20% of Chinese factory employees would return to work after an extended Lunar New Year break due to the coronavirus outbreak, and many components plants in China have decided...

Taiwan makers produced over 90% of the notebooks worldwide in 2008. The top-five notebook makers - Quanta Computer, Compal Electronics, Wistron, Inventec and Asustek Computer - contributed...

The notebook and smartphone sectors are both expected to be undermined by China's coronavirus outbreak in the first quarter of 2020 as local consumer demand has been significantly...

The coronavirus outbreak in China has widespread impacts on the ICT supply chain. Although many makers are supposed to resume production in China next week or in mid-February if no...

Taiwan-based notebook ODMs, which operate their plants mainly in China, have estimated their production utilization rates will range from 50% to 70% after resuming operation following...

Global notebook shipments were weaker-than-expected in the fourth quarter of 2019 due to Intel's ongoing CPU shortages and major brands stopping stocking extra inventory in the wake...

Worldwide shipments of devices - PCs, tablets and mobile phones - will total 2.16 billion units in 2020, an increase of 0.9% from 2019, according to Gartner. In 2019, global shipments...

Apple is likely to extend the adoption of glowing scissor switch keyboards to its new iPad lineup, with prospects of continuing such design for the comprehensive lineups of its notebook...

Taiwan-based ODM Inventec expects each of its three major product lines to register about 10% revenue expansion in 2020 and a higher growth in 2021, with plans to simultaneously expand...

Intel currently still holds an 80% share in the global PC market, but the growth of the CPU giant's PC platform business has weakened, thanks to prolonged shortages of its processors...
Related photos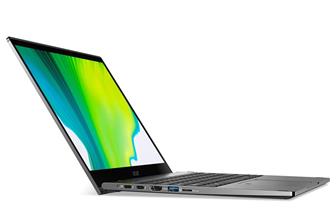 Acer Spin 5 convertible notebook
Photo: Company, Jan 14.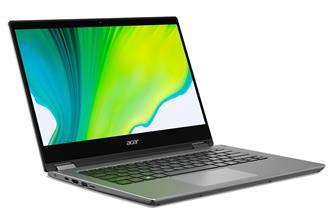 Acer Spin 3 convertible notebook
Photo: Company, Jan 14.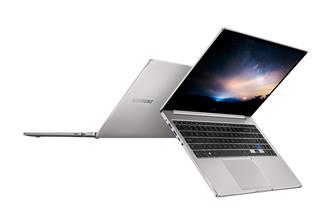 Samsung Notebook 7 series notebooks
Photo: Company, Jun 3.
Related news around the web