The implementation of innovative technologies and AI have changed the face of retail as companies develop various smart solutions to assist retailers with transformations. During the smart retail forum hosted by AUO, Market Intelligence & Consulting Institute (MIC) analyst Dr Liao Yan-yi pointed towards a study by the US National Retail Federation stating how 80% of corporate investments by global consumer brands and retail channels are in smart AI technologies.
However, she repeatedly emphasized that "the focus of smart retail is on 'retail' as opposed to 'smart,' so any use of smart technologies must be based on the needs of retailers and consumers."
Pandemic accelerates trends in smart retail
As if echoing the words of analyst Liao Yan-yi, CEO and Chairman Hank Liu of AUO subsidiary ComQi-JohnRyan pointed out that due to the impact of COVID-19, retailers have turned aggressively to smart technologies to solve their problems. This has resulted in many innovative applications such as unmanned stores, smart vending machines, self-driving delivery vehicles, or even logistics robots in order to maintain social distancing during this pandemic. However, any introduction of smart technologies must return to the nature of providing solutions to consumers and assisting retailers with improving operational efficiency.
When there is a shortage of labor, digital information display and integration with various functions become especially important. AUO provides a comprehensive smart retail solution which at its core integrates digital signage with cloud management platforms, smart shelves, POS, and customer interaction technologies for mobilize businesses to quickly transform into smart retail in response to the challenges of this pandemic.
Building smart retail that enhances customer experiences
Smart retail solutions provided by AUO has helped many Taiwanese retailers begin their smart transformations; Aeon Motor CEO Tony Lin was present at the forum to speak about how the company is a prime example. In 2019, Aeon Motor released their first electric scooter Ai-1 Sport. In order to provide an enhanced customer experience, they built a smart retail location based on solutions by AUO.
Aeon Motor's smart retail experience utilized interactive displays by AUO which integrated large spliced wall displays and multimedia equipment in a cloud content management platform. One single piece of playback equipment was used to handle 3 types of spliced playback modes including full screen display, a 9-grid synchronous display, or 9-grid independent display; the wall can be toggled between the 3 modes at will.
It's worth mentioning that these interactive display solutions could also be linked and streamed online to all nationwide retail locations. Aeon Motor utilized the solution's flexibility to host a nationwide online media event to attract massive public attention. This year, Aeon Motor expects to expand to 35 smart retail locations, each with large display walls, throughout Taiwan. Tony Lin stated that "traditional decor becomes dated with time, but using display walls as part of the decor allows us to keep them constantly updated."
Creating new value with retail as a service
SHUI-MU International also used AUO smart solutions to innovative their business model. SHUI-MU International, a company with 68 years of history, realized the downturn trend of traditional retail and began to make changes 4 years ago. General Manager Michelle Kuo of SHUI-MU International emphasized that "our goal was to create new value in retail services and while we fearlessly explored innovative methods, the team at AUO was the only partner willing to fully devote themselves to working with us."
By utilizing smart solutions provided by AUO, SHUI-MU International created the retail as a service model to rebrand A.S.O retail locations from merely selling shoes to becoming community health stations. A.S.O expanded on this to establish posture and balance centers, sports centers to reverse aging, and released dynamic foot pressure measurement services by utilizing technologies such as displays and cloud management provided by AUO to drive A.S.O retail towards a compound operation model.
"In the future, we look forward to utilizing smart display solutions to provide our customers with remote consulting services," said Michelle Kuo.
Integrating software/hardware solutions in concept stores
YYsports, a subsidiary of Pou Sheng International (Holdings) Limited is a comprehensive sports service distribution channel that provides various sporting goods and sports experiences. With the support of AUO subsidiary Space4M, YYsports was able to create a mesmerizing concept store in Hsinchu. Space4M utilized core technologies such as a digital content playback management system through a cloud platform to provide integration of old and new hardware/software services for both online/offline and virtual/physical locations to enhance customer experiences for the brand, merchant, and site owner.
YYsports General Manager Wang Wen-xin introduced the concept store's latest equipment such as a unique 270 degree fitting studio that utilized "bullet time" filming technology to capture images through 16 professional cameras to form a near panoramic image. The system helps customers make better choices by providing both frontal and rear views during fitting.
Additionally, the concept store includes a running lab that allows controls for humidity, temperature, and wind speed to simulate frigid, desert, and windy environments that allow customers to test the functionality of performance wear in these scenarios.
Listening to retailers to satisfy real demands
In the final forum, Associate VP of AUO Smart Retail Division Lin Pei-hong pointed out in his conclusion that throughout the process of innovation, retailers expect their technology partners to understand their language; meanwhile, technology suppliers must assist retailers make good use of digital tools by developing solutions that meet real needs.
Generally speaking, most retailers have acknowledged the necessity of smart retail innovation. Powerful technologies have opened up even more possibilities that allow retailers to crossover from product sales to integrated service models or even create lifestyles. As an "on-site solutions provider," AUO has earned the trust of our retail clients and will continue to invest the group's resources into various fields of application.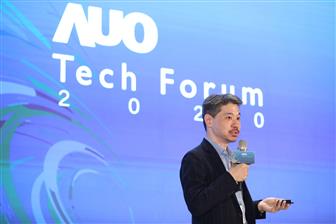 ComQi chairman and CEO Hank Liu presented at AUO Tech Forum 2020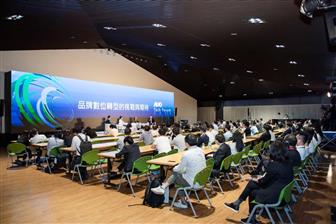 Associate VP of AUO Smart Retail Division Pei-hong Lin concluded that IT companies need to assist retailers to target the retail industry's needs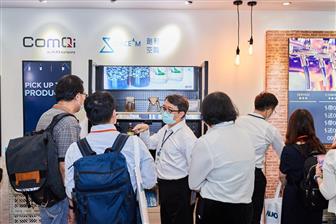 AUO's comprehensive smart retail solution is integrated with cloud management platforms, smart shelves, POS, and customer interaction technologies
DIGITIMES' editorial team was not involved in the creation or production of this content. Companies looking to contribute commercial news or press releases are welcome to contact us.