How do you envision the future? You may find answers at AUO Tech Forum 2020 in October. Joining forces with partners, AUO presented vertical solutions that shape a smart future and enable endless new possibilities for different industries.
AUO Tech Forum 2020 was themed on four major smart application trends - smart healthcare, smart retail, smart transportation and smart manufacturing. Before exploring AUO's messages conveyed at AUO Tech Forum 2020, forget what you already know about the company as AUO will transcend from a panel maker to a vertical solution provider.
Repositioning itself towards a vertical solution provider
In his opening speech, AUO chairman and CEO Paul Peng said that digital transformation is closely-connected to smart applications. Displays are critical to communication success between human and machine. The value of displays will naturally be re-defined once they are applied to smart vertical solutions.
Its two decades of efforts into display manufacturing has allowed AUO to accumulate a wealth of system integration experience, which enables AUO to expand integration services across upstream, midstream and downstream as well as hardware and software sectors to bring value to system-level solutions. Going forward, AUO will work with partners based on the principles of complement, cooperation and co-creation and endeavor to become a vertical solution provider. This is also the sprit driving the "AUO NEXT" transformation.
Leveraging display strength to successfully foray into smart verticals
AUO president and COO Frank Ko noted in his speech that the forum was held for the purpose of sharing how AUO can leverage its strength in innovative display technologies to enable and capture opportunities with smart verticals ecosystem partners.
He envisions a "Displays Everywhere 2.0" future. With years of devotion in the display industry, AUO has secured a leading position in technologies and applications. "AUO's strength will allow us to connect displays with a range of vertical markets and technological advances including 5G communication and artificial intelligence (AI) to create innovative solutions for a diversity of application fields as the industry moves toward digital transformation," remarked Ko.
For example, displays are instrumental to many online and offline integration tools that enable digital communication to break time and space barriers. These devices are critical to meeting surging work-from-home and online learning needs in the wake of the COVID-19 pandemic. AUO's displays for notebook PC, eyecare display and low reflection technology as well as large-sized interactive whiteboards play a vital role in this wave of rising trend. As to smart retail applications, although the e-commerce sector enjoys rapid growth thanks to the thriving stay-home economy, Ko thinks brick-and-mortar stores and restaurants still bring consumers the warm feeling that cannot be replaced. In the post-pandemic era, displays coupled with AI-enabled implementations will be introduced to physical retail locations at an accelerated pace. AUO's smart retail solutions combining hardware and software will expediently realize store owners' expectations.
For the world's aging population, digital devices enable a myriad of healthcare innovations. AUO provides professional medical display solutions, which, coupled with 5G/AI technologies, help doctors make more accurate diagnoses. For smart transportation applications that relieve traffic congestion headaches in the process of global urbanization, displays combined with big data analytics can deliver real-time information to not only prevent traffic jams but also enhance road safety.
AUO plans to establish a subsidiary in 2021 AUO Display Plus, which will focus on providing services with higher levels of flexibility, creativity and integration to vertical market customers. AUO has also created Edgetech and Mega Insight to offer smart manufacturing services on the foundation of its years of experience in display manufacturing. In addition, AUO will also join forces with ADLINK to form a robust team offering optimized smart manufacturing solutions.
Ko set forth three missions that AUO will undertake in the digital transformation era. AUO will stay committed to being an "enabler" of new display technologies. Drawing on its accumulated strength, AUO will uphold its role as a "contributor" to customers' and partners' success. AUO will strive to become the best "partner" to industry members and engage in more collaborations to co-create complete smart eco-systems.
Joining efforts with partners to build a smart future
ADLINK chairman Jim Liu gave a speech titled "The Edge is Coming" at the forum, shedding light on the development trends of AI-powered edge computing. According to Liu, data is increasingly generated and collected at the edge. In fact, more than 70% of data is processed at the edge and 80% of AI chips are embedded in edge computing devices. He proposed the concept of "edge autonomy," wherein allowing edge devices to act autonomously will create bigger values and enable edge computing to generate maximum benefits.
Also delivering a talk at the forum, Far EasTone Telecommunications vice president Eric Li explored innovative applications to be enabled by 5G communication. He highlighted how these applications can help address common challenges facing the manufacturing industry such as labor shortage and factory automation while boosting yields and improving defect detection efficiency.
Zse-Hong Tsai, executive secretary, Office of Science and Technology, Executive Yuan, presented the action plans derived from the "Smart Living Display Technology and Application Industry Strategy Review Board Meeting (SRB)" to realize the vision of "Smart Living in Taiwan 2030."
Tsai drew the industry's attention to how they can cope with changes in the post-pandemic era as the world moves rapidly toward digitization. "Vendors should make systematic strategic planning and look further into the future, not just two to three years but ten to twenty years, when creating product roadmaps," spoke Tsai.
Going forward, AUO looks to join efforts with more partners across different industries to leverage AUO's display strength and the Taiwan government's industrial policy support to create localization opportunities in vertical markets and together drive Taiwan's global expansion.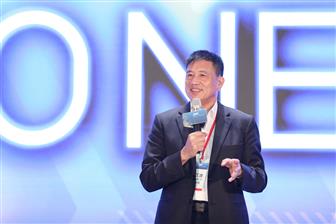 AUO chairman and CEO Paul Peng giving an opening speech, highlighting vertical markets are a strategic focus of the company's "AUO NEXT" transformation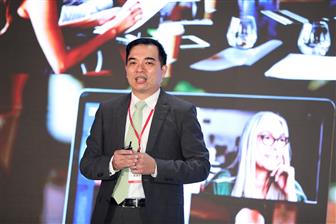 AUO president and COO Frank Ko delivering a speech titled "Innovative Display x Smart Verticals - Co-creating Industry Eco-System"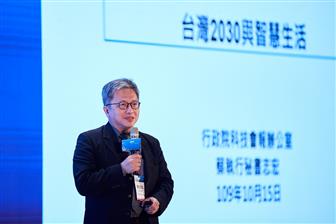 Zse-Hong Tsai, executive secretary, Office of Science and Technology, Executive Yuan, sharing the action plans to realize the vision of "Smart Living in Taiwan 2030."
DIGITIMES' editorial team was not involved in the creation or production of this content. Companies looking to contribute commercial news or press releases are welcome to contact us.