Taiwan memory chipmakers post decreased October revenues
Siu Han, Taipei; Jessie Shen, DIGITIMES
DRAM maker Nanya Technology, specialty DRAM and flash memory specialist Winbond Electronics, and mask ROM and flash chipmaker Macronix International have reported sequential decreases in October revenues of 9.6%, 6.7% and 27.8%, respectively.
Nanya posted October revenues of NT$4.52 billion (US$149 million). Revenues totaled NT$43.13 billion for the first 10 months of 2019, down 42.1% on year.
The global DRAM market may have already hit bottom this year, and is set to be relatively balanced in the fourth quarter, Nanya president Pei-Ing Lee was quoted as saying in previous reports. DRAM market prices during the quarter are expected to stay flat, or register a slight decrease or increase, according to Lee.
Winbond saw its October revenues fall to a four-month low of NT$4.32 billion. Nevertheless, revenues were up on an annual basis for the second consecutive month in October. Winbond disclosed its cumulative 2019 revenues through October declined 6.5% from a year earlier to NT$40.64 billion.
Macronix enjoyed record-high sales in the third quarter, thanks mainly to a ramp-up in mask ROM shipments for gaming consoles. However, the company saw its revenues fall nearly 28% on month and 6% from a year ago to NT$3.67 billion in October, mainly because deliveries originally scheduled for October had been advanced to Septmber at the request of a major customer. Macronix' revenues for the first 10 months of 2019 amounted to NT$29.08 billion, down 8.7% on year.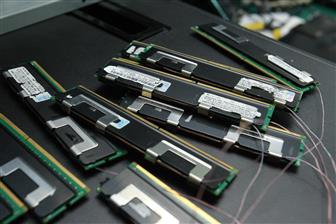 Nanya, Winbond and Macronix post revenue drops in October
Photo: Digitimes file photo