Taiwan AI Labs is engaged in applying AI to medical care, smart city and human-machine interface, with medical care given the priority, according to founder Ethan Tu.
Taiwan has four factors crucial to developing AI-based medical care: Software experts with creativity and capability of hardware/software integration; medical staff understanding how to use IT to solve medical care problems; man power in health and medical care; medical data accumulated over the years, such as those from its national health insurance program and electronic medical records, and such data can be integrated with the medical IoT supply chain, Tu explained.
Taiwan AI Labs has cooperated with Taipei Veterans General Hospital to develop DeepMets, an AI-based automatic brain tumor diagnostic system, via using over 8,000 brain MRI images, Tu said. While the hospital has adopted DeepMets for clinical practice, feedback is continually collected to improve the system, Tu noted. Technological innovations in medical care, if found on medical domain knowledge, can be effective, Tu indicated.
Viewing that genetic attributes, living habits and residential environment vary from one person to another, development of precision medicine and personalized medical care should be based on prediction, diagnosis, therapy and prognostication of diseases by virtue of AI technologies including big data analysis, machine learning and deep learning, Tu noted. AI will not replace human power, but doctors who know how to use AI technologies will become mainstream, Tu added.
Some of hospitals and large clinics have cooperated with AI R&D teams to develop application of AI technologies to detecting diseases and assisting diagnoses, Tu said. As AI technologies and their application are relatively new to the medical care market, processes and methods of adoption are not yet mature, Tu noted, adding the government, academic and research organizations as well as industries related to medical care are making efforts to establish uniform formats for medical data and consistent standards for developing AI technologies for use in medical care.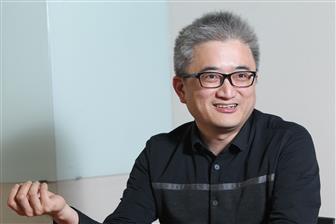 Taiwan AI Labs founder Ethan Tu
Photo: Shihmin Fu, Digitimes, December 2019