Taiwan's National Health Insurance (NHI) program under Ministry of Health and Welfare is using big data it collects to train AI in developing smart medical care solutions.
NHI Administration director general Lee Po-chang said his administration focuses on three core concepts in using the big data: data management, clinical application of AI technology, and protection of privacy of personal data.
Analysis of medical records can result in fast ICD-10 (10th revision of International Statistical Classification of Diseases and Related Health Problems) coding of diseases to reduce hospital staffs' workload of coding diseases, Lee said.
For interpretation of medical images, the more NHI images are used, the better AI algorithmic models are trained, Lee noted. For preventive medicine, medical images, such as CT and MRI ones, have to be further classified and combined with diagnostic content and, in addition, related data such as blood lipid, age and sex should be included in analysis, Lee indicated.
The administration appreciates the medical value of minimally invasive surgery but, from the viewpoint of NHI insurance benefit, has to evaluate whether the advanced technology can bring higher medical effects than conventional treatments and the cost incurred, Lee explained.
The NHI database consists of various medical data uploaded by about 30,000 hospitals and clinics in Taiwan. The data are first incorporated into a database of which underlying architecture is based on Oracle system. They are stored in 32-digit codes for de-identification with a string of keys, which are crucial to protecting privacy, because there is no telling the linkage between the medical data and corresponding personal identification.
NHI data have so far been available for academic and research organizations mostly, Lee said. But the administration is communicating with life insurance companies about using NHI data to help them design insurance products that better meet customers' needs, Lee noted.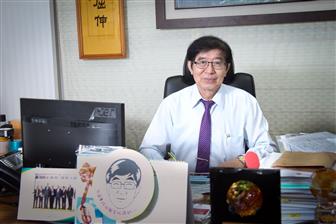 Lee Po-chang, director general of Taiwan's National Health Insurance Administration
Photo: Shihmin Fu, Digitimes, March 2020