Silicon Image is a semiconductor IP company whose expertise is connecting boxes to displays. The company develops semiconductor IP based on industry standards it has helped develop. For example, it is one of the inventors of HDMI, DVI technology (in association with the Digital Display Working Group) and also the inventor and promoter of the MHL (Mobile High-Definition Link) standard. The company is also in the wireless space connecting devices, particularly for wireless video.
Digitimes had the opportunity to speak with David Kuo, senior director of marketing, mobile devices at Silicon Image just before Computex. Below are excerpts of his comments.
On the latest advancements in technical standards for connectivity
Our HDMI technology has been used to connect set top boxes (STB) or Blu-ray players to big screen TVs for over 10 years and at Computex we expect that this technology will be everywhere. For example 4K (Ultra HD) video is a hot trend in the video market and the connectivity support for that is based on the HDMI 2.0 specification released at the end of last year. You will see a lot of companies, including us, talking about the increased bandwidth of HDMI 2.0 (up to 18Gbps) and showing off digital TVs with resolution of 4K at 30Hz (4K30) and 4K at 60Hz (4K60) .
HDMI is important in the CE space and in the mobile space we expect that MHL will be the key connectivity technology. The latest development, MHL 3.0, was released earlier this year and it supports connectivity for 4K video (2160p30), a simultaneous high-speed data channel, power charging for up to 10W and the latest HDCP 2.2 content protection. This is going to be big at Computex.
In addition, more and more people want the convenience of wireless technology, so we have developed a technology called wireless HD that allows users to support 1080p video without a cable.
MHL 3.0 and multimedia
As smartphones and tablets become more powerful, they have the potential to serve as a gaming platform, a multimedia platform and a computing platform. The issue the device makers have is that all that power and capability inside the phone is trapped by the 5-inch display.
With MHL, users are able to connect mobile devices to larger screens to provide a whole new experience. Previously, MHL supported only 1080p60 but at Computex this year we will be showing (MHL 3.0) 4K resolutions in products such as phones, tablets and TVs.
These developments are based on the fact users are increasingly using their phones as multimedia devices. They download movie content and they capture video themselves at higher resolutions, up to 4K. They want to see that on the big screen and with MHL they can. Smartphones also feature more powerful GPUs, allowing users to play games just like on a gaming console. These users want to be connected a big screen.
MHL 3.0 and productivity
If you look at the capability of the phone today compared to that of the PC just a few years ago, we are seeing implementations where the mobile phone can be used as a productivity device. One of the key features of MHL 3.0 is that it incorporates a high-speed data channel so you can combine a video link and a data link into a single link technology that allows you to support 4k video and USB 2.0 functionality at the same time. Previously it was an either/or equation with support for display or USB.
So now, a device OEM can develop a mobile device that comes with a docking station. That docking station can have video output to a video monitor. It could also connect to a keyboard and mouse. With USB, storage devices can also be connected and now you have a fully functional PC.
The other key aspect is that while the mobile device is connected to the plugged in hub, there will be output power flowing back down and charging the battery of the device.
A good example of the potential there is shown with MediaTek's Smartbook concept. It looks like a smartphone connected to an ultrabook but it's not really an ultrabook because it has no computing capabilities. It's just a display, with a keyboard and a battery, and of course with an MHL input. The smartphone can use the notebook clamshell as the docking station and deliver PC productivity.
Automotive is another area. Just about every OEM involved with cars is working on a strategy of how to incorporate the car infotainment experience with mobile devices. We are seeing a lot of automotive manufacturers excited by MHL in a lot of phones and video. Consumers want to connect phones to in-dash units or rear seat displays.
Importance of MHL support
If you look at the adoption rate of MHL, there are more than half a billion devices combined out there in the marketplace that support MHL. Samsung and Sony have their flagship products supporting MHL. There is also a wide ecosystem of phones, tablets and PCs that support MHL.
Connecting two MHL-supported devices is as simple as using a passive cable but there are plenty of users out there viewing HD video on their TVs by connecting MHL-supported smartphones to the HDMI port in the TV using a converter adapter. But a lot of OEMs see the benefits of supporting MHLs in their displays, as more multimedia content is being viewed from mobile devices. If both devices have MHL support, then the mobile device battery would be charged by the display while they are connected, which makes sense if a two-hour movie is being viewed.
The role of wireless video
Wireless HD is also a standard and allows a display to present content from a mobile device at 1080p60. We'll be displaying the technology with various products accessories. Sony has seen the potential of Wireless HD and has come out with personal 3D head display based on wireless HD.
Wireless HD technology supports the same type of usage models as any other video link using cables but provides the flexibility of wireless. The technology also consumes power at 400mw in 1080p60, which is much better than Wi-Fi.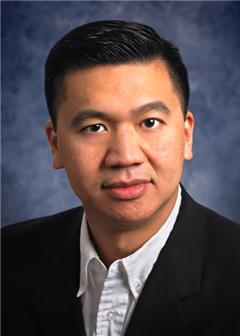 David Kuo, senior director of marketing, mobile devices at Silicon Image
Photo: Company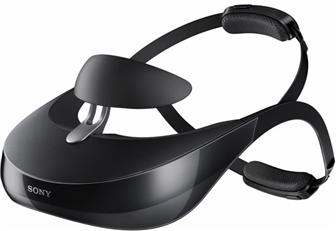 Sony HMZ-T3W Personal 3D Viewer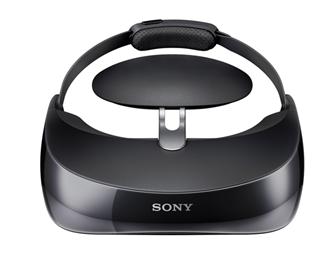 Sony HMZ-T3 Display