1980 news items tagged mobile
Intel has launched its new Core H series mobile processors (Tiger Lake-H) led by the Core i9-11980HK, targeting the gaming, Creator and enterprise notebook markets.

Tripod Technology will have new production lines at its manufacturing site in Xiantao, China's Hubei province get ready for production in June, according to the Taiwan-based PCB manufacturer...

Worldwide semiconductor revenues are forecast to surge 12.5% to US$522 billion in 2021, driven by continued-robust growth in consumer, computing, 5G and automotive semiconductors,...

MediaTek has notified its China-based smartphone clients that it will scale down shipments of 4G chips in 2021 due to tight capacities at foundry houses, according to industry sour...

SK Hynix has reported operating profit climbed 37% sequentially and 66% on year to KRW1.32 trillion (US$1.19 billion) in the first quarter of 2021, while revenue grew 7% on quarter...

MediaTek has stepped up its purchases of BT substrates for use in its 5G mobile SoCs from suppliers including Unimicron Technology and Kinsus Interconnect Technology, as part of its...

Oppo and Xiaomi will introduce their in-house-developed sub-6GHz 5G chip solutions between late 2021 and early 2022, joining fabless chipmaker Unisoc in competing against chip vendors...

TSMC and Qualcomm reportedly are moving to further cement their ties, with the pure-play foundry agreeing to fabricate a batch of rush orders of high-end 5G chips for the US chipmaker,...

MediaTek is likely to become the world's largest mobile chip supplier in 2021, bolstered by a ramp-up in shipments of its 4G and 5G SoC solutions, according to industry sources.

Taiwan Mobile will expand its business deployments in Southeast Asia through cooperation with partners in e-commerce, digital ads, gaming and other services, as part of its efforts...

SK Hynix has kicked off mass production of 18GB LPDDR5 mobile DRAM, which offers the largest capacity in the industry, according to the company.

Qualcomm reportedly has extended the delivery lead times for its mobile chips as the global semiconductor supply chain remains under pressure amid tight capacity, according to industry...

TSMC has prioritized expanding 12-inch fabs over 8-inch ones, and it may be easier for the foundry house to squeeze in extra orders from some clients its 12-inch fabs in the second...

MediaTek has obtained sufficient 6nm and 7nm process capacity at TSMC, which will allow the mobile SoC specialist to boost its 5G chip shipments in 2021, according to industry sour...

Qualcomm will continue to fabricate its next-generation 5G mobile chip, tentatively dubbed Snapdragon 895, at Samsung Electronics built using an upgraded 5nm process, but may switch...

Samsung Electronics has developed high bandwidth memory (HBM) integrated with artificial intelligence (AI) processing power, dubbed HBM-PIM, according to the company. The new processing-in-memory...

Taiwan-based ASIC and SoC design service providers including Alchip, Faraday Technology and Global Unichip will continue to enjoy robust demand from China's chipmaking industry in...

Mobile SoC specialist MediaTek saw its January revenue surge nearly 80% from the same period in 2020.

Taiwan-based pure-play foundries are gearing up for capacity expansions in 2021 to satisfy growing customer demand, according to industry observers.

Flash device controller IC supplier Silicon Motion Technology expects to post revenues of between US$154 million and US$161 million in the first quarter of 2021, representing a 7-12%...

IC testing interface solution provider Chunghwa Precision Test Tech (CHPT) has obtained probe card orders from a handset applications processor vendor, and is vying for orders from...

Total revenue of mobile communications services market in the Asia-Pacific (APAC) region is expected to grow at a CAGR of 6.11% between 2020 and 2025, supported by conducive government...

SK Hynix has reported operating profits of KRW966 billion (US$0.87 billion) on consolidated revenue of KRW7.97 trillion for the fourth quarter of 2020, representing sequential decreases...

Micron Technology has announced volume shipments of 1α (1-alpha) node DRAM products.

MediaTek expects to post revenue growth of up to 8% sequentially to between NT$96.4 billion (US$3.44 billion) and NT$104.1 billion in the first quarter of 2021. Despite foundry capacity...
Related photos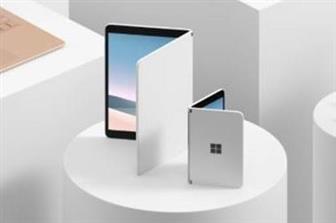 Microsoft's new Surface family
Photo: Company, Monday 14 October 2019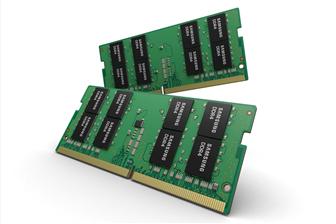 Samsung 10nm 32GB DDR4 SoDIMM
Photo: Company, Friday 1 June 2018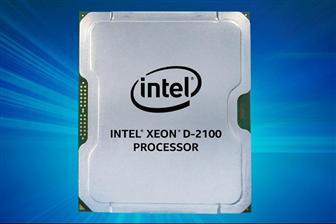 Intel Xeon D-2100 processor
Photo: Company, Thursday 22 February 2018
Related news around the web