1784 news items tagged mobile
Growing chip demand for 5G- and AIoT-related applications will boost TSMC's revenues for 2020, which are expected to climb over 10% on year, according to industry sources.

Unsatisfactory yield rates at Samsung's 7nm EUV process may affect production for the upcoming Qualcomm Snapdragon 7250 mobile SoC, but MediaTek's development of 5G chips, with support...

Micron Technology has kicked off mass production of 16Gb DDR4 products using 1z-nanometer process technology, according to the US vendor.

International Games System (IGS) saw the proportion of consolidated revenues for mobile online games increase from 70% in 2018 to 81% in first-half 2019, and arcade game machines'...

Smartphone shipments by China-based vendors in second-quarter 2019 topped 180 million units, soaring 26.7% on quarter and 5.6% on year.

The global DRAM memory industry dropped 9% in output value sequentially in the second quarter, while the NAND flash sector stayed flat, according to DRAMeXchange.

The US government's latest decision to delay the impelmentation of a 10% tariff on notebook imports has not changed the minds of notebook ODMs who have already made plans to move...

Samsung Electronics has introduced 108-megapixel (Mp) ISOCELL Bright HMX, claiming it is the first mobile image sensor in the industry to go beyond 100 million pixels.

Mobile SoC specialist MediaTek saw its July revenues slip 0.98% sequentially to NT$20.69 billion (US$658.2 million).

Intel in the second quarter maintained its position as the world's largest semiconductor supplier, although second-placed Samsung managed to narrow the gap due to renewed vigor in...

Epitaxial wafer supplier Visual Photonics Epitaxy Company (VPEC) has enjoyed a ramp-up in demand for vertical-cavity surface-emitting laser (VCSEL) components for use in smartphones...

MediaTek has placed backend orders with Amkor Technology for its new 7nm SoC designed for low-band (sub-6GHz) 5G handsets, according to industry sources.

Intel has launched 11 highly-integrated 10th Gen Intel Core processors, manufactured via its 10nm process and designed for 2-in-1s and notebooks. The processors bring artificial intelligence...

Contract prices for mobile DRAM memory are set to register another sequential drop of 10-15% in the third quarter of 2019, and will continue trending...

Huawei is expected to have 60% of its phones powered by Hisilicon's APs in the second half of 2019, compared with 45% in the first half of the year and less than 40% in the second...

Taiwan Mobile is aggressively expanding its domestic telecom ecosystem integrating equipment suppliers and terminal application service providers while seeking to export solutions...

5G-capable phones will represent 6% of total sales of phones in 2020, according to Gartner.

Foundry chipmaker TSMC is looking to enter a new phase of growth when 5G commercialization kicks off, market observers believe.

Samsung Electronics has kicked off mass production of 12Gb LPDDR5 mobile DRAM memory designed for premium smartphones, according to the company.

Asustek Computer will launch its second-generation ROG Phone II in Beijing on July 23. The gaming smartphone is powered by Qualcomm's recently-introduced Snapdragon 855+ processor.

Mobile SoC specialist MediaTek saw its June revenues rebound to over NT$20 billion (US$643.1 million).

Mobile device testing and certification service company Sporton International has teamed up with Qualcomm to gain US Federal Communications Commission (FCC) approval for 60GHz Wi-Fi...

Cadence Design Systems has announced that its digital full flow has achieved certification for the Samsung Foundry 5nm low-power early (5LPE) process with extreme ultraviolet (EUV)...

Foundries including Win Semiconductors and Advanced Wireless Semiconductor (AWSC), epitaxial wafer supplier Visual Photonics Epitaxy (VPEC), fabless chipmaker Himax Technologies,...

Nokia has announced that TST (Taiwan Star Telecom) has chosen the equipment vendor's end-to-end (E2E) solution to expand the coverage and capacity of its LTE network to support subscriber...
Related photos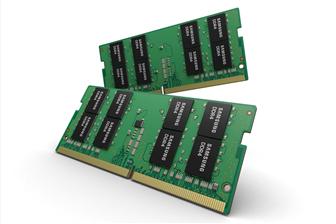 Samsung 10nm 32GB DDR4 SoDIMM
Photo: Company, Friday 1 June 2018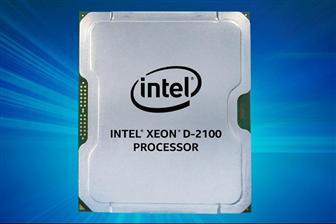 Intel Xeon D-2100 processor
Photo: Company, Thursday 22 February 2018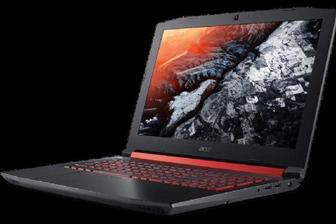 Acer Nitro 5 notebook for gaming
Photo: Company, Friday 12 January 2018
Related news around the web