Computex 2009: Transcend digital photo frames
Photo: Yvonne Yu
Friday 26 June 2009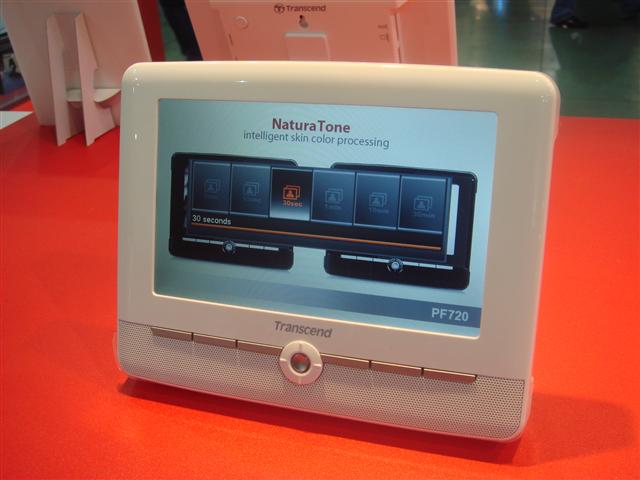 Memory module specialist Transcend Information put its strategic product line on the spotlight at Computex 2009. The PF720 digital photo frame features a 7-inch high-resolution (800x480) widescreen TFT panel and has 2GB of internal memory.
The PF720 supports JPG and BMP formats, and its automatic orientation sensor can automatically adjust image placement on the screen. It is also equipped to play back movies and videos with support for AVI, MOV, MPG, MP4 3GP and Motion JPEG video formats, and also functions as a MP3 player.
The PF720 also allows users to set custom MP3 or FM radio daily alarms. In addition, it provides a remote control.