Hynix 1Gb mobile DRAM on 54nm
Photo: Company
Tuesday 28 April 2009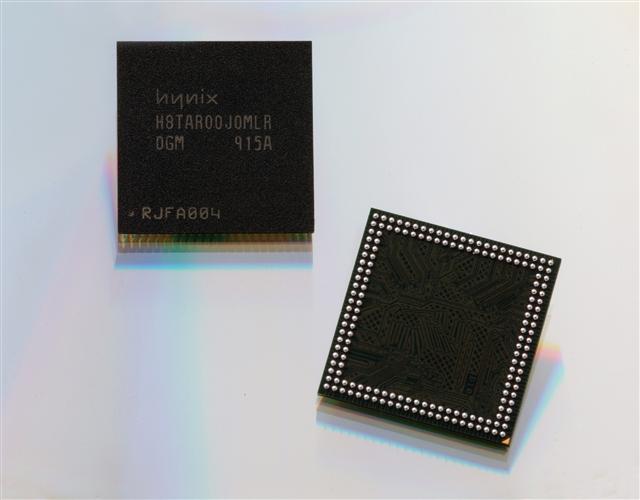 Hynix Semiconductor has announced it has developed 1Gb mobile DRAM using 54nm process technology for high-performance mobile applications. Mass production of the device is slated to kick off in the second half of 2009.
This mobile DRAM operates at a maximum clock speed of 1066MHz. With 32-bit I/O, the device boasts bandwidth of 4.26GB/s on a single channel device and 8.52GB/s on a dual channel.
The new mobile DDR2 is also an eco-friendly device since it consumes only 50% of power compared to the previous generation mobile DDR, and 30% compared to standard DDR2 DRAM, the company said.