Memory module maker Adata Technology saw its net profits hike 236% on year in 2020, with EPS reaching NT$6.10 (US$0.22).
Strong SSD shipments also boosted Adata's revenue in January 2021, which surged 59.5% from a year earlier to NT$2.93 billion. The company saw sales of its SSDs more than double to a record high of NT$1.24 billion in the month.
Adata expects its operations in the first quarter of this year to outperform the prior quarter, citing robust SSD shipments and a rally in memory chip prices. DRAM prices will be rising in both spot and contract markets in the first quarter of 2021, according to company chairman Simon Chen.
In addition, Chen indicated that through close relationships with its suppliers, Adata had already stockpiled before costs of chips and other upstream materials started rising. The memory module maker expects to generate gains in its inventory value this year, Chen continued.
Chen also expressed optimism about Adata's SSD business this year, with revenue and shipments set to outpace 2020 levels.
In addition, Adata disclosed its factory site in Brazil swung to profits in 2020. The company expects the plant to remain profitable this year.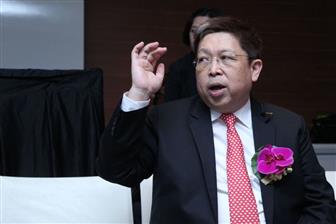 Adata chairman Simon Chen
Photo: Digitimes file photo