266 news items tagged memory module
Taiwan-based PCB makers Unitech and Dynamic Electronics have outperformed other local second-tier peers due mainly to their efforts in developing diverse niche applications paying...

With memory chip prices bottoming out, Adata Technology will likely post another sequential revenue growth in the fourth quarter, according to the memory module manufacturer.

DRAM contract market prices are likely to stop falling and begin to stabilize in September, according to Simon Chen, chairman for memory module maker Adata Technology.

Memory module maker Apacer Technology expects sales to pick up in the second half of 2019, as the company remains focused on profit improvement.

A ramp-up in orders for NAND flash memory will boost revenues at backend houses ChipMOS Technologies and Orient Semiconductor Electronics (OSE) in the second half of 2019, according...

NAND flash device controller supplier Phison Electronics has reported net profit declined 11.4% sequentially and 36.8% on year to NT$781 million (US$25 million) in the second quarter...

Industrial memory module specialist Innodisk saw its gross margin climb to a record high of 32.3% in the second quarter of 2019, despite revenue drops.

Spot market prices for DRAM and NAND flash memory chips have been on the rise since the beginning of July, and their contract prices may bottom out by the end of the month, according...

Taiwan memory modules makers including Adata Technology, Phison Electronics and Team Group are mulling a 10-15% hike in SSD prices and enforcing a limited-supply policy amid growing...

NAND flash prices are expected to rebound in the near future, as Samsung Electronics is reportedly considering raising its quotes by as much as 10% and other peer makers including...

Taiwan-based memory module makers have put increased focus on growing sales of their high-margin niche-market product lines to mitigate the impact of falling DRAM and NAND flash prices...

Despite escalating uncertainties of the US-China trade war, the memory sector is expected to embrace the largest-ever bull market starting 2020, driven by massive 5G applications,...

Several Taiwan-based memory module makers have moved to urgently reshuffle the production lines between their local and China-based manufacturing to avoid the 25% of tariffs on US$200...

Taiwan memory module makers showed mixed performances in the first quarter of 2019 amid sharp price falls for both DRAM and NAND flash, but they all expect the price falls to slow...

Memory module firms Adata Technology and Team Group have both reported sequential increases in March consolidated revenues of about 11% and 28%, respectively.

Taiwan-based memory module maker Team Group will be aggressively expanding sales of its high-margin gaming and industrial products to enhance further its profitability in 2019, according...

Memory module firm Apacer Technology will continue enhancing its high-margin offerings for profit growth in 2019, according to the company.

Memory module maker Adata Technology saw sales of its SSD products increase 14.2% on year and over 10% sequentially to account for 22% of company revenues in January 2019.

Shipments of touch and memory modules by Apple's iPhone supply chain makers are expected to suffer significant setbacks in the first quarter of 2019 due largely to disappointing sales...

DRAM demand for server applications has started showing weakness with related chip prices trending downward, according to market observers. Nevertheless, the outlook for server DRAM...

Taiwan-based memory module makers have started landing orders transferred from their fellow China-based firms since September, according to industry sources.

Revenues of the global NAND flash industry increased 4.4% sequentially to US$17 billion in the third quarter of 2018, when the memory prices fell 10-15% on average, according to DR...

Tsinghua Unigroup has signed a strategic alliance with memory module firm Shenzhen Longsys Electronics in a move to accelerate its ambition in the NAND flash sector.

DRAM and NAND flash memory prices will continue their downward trend for at least another year, according to Peter Shu, chairman for memory module firm Transcend Information. The...

Memory module firm Kingston Technology expects sales of its HyperX series gaming products to exceed US$550 million in 2018.
Related photos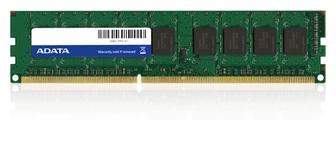 Adata DDR3 module for servers
Photo: Company, Friday 2 March 2012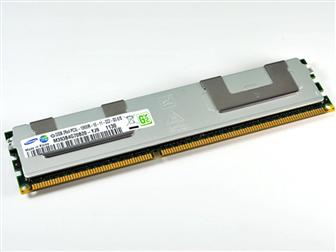 Samsung 30nm 32GB RDIMM
Photo: Company, Monday 22 August 2011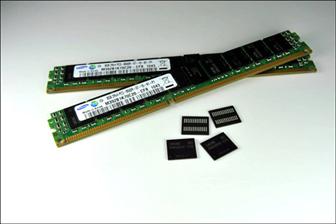 Samsung 8GB RDIMM utilizing 3D TSV technology
Photo: Company, Thursday 9 December 2010
Related news around the web