Digitimes Research: Top-5 notebook brand and top-3 ODMs see shipments slide on month in July
Jim Hsiao, DIGITIMES Research, Taipei
With inventory preparation for back-to-school demand reaching an end in June, first-tier notebook vendors' shipments slowed down in July with the top-5 brands' combined shipments dropping 31% on month and top-3 ODMs' combined volumes down 22%.
But top vendor Hewlett-Packard (HP), which enjoyed strong sales in both the consumer and enterprise sectors in the first half of 2017, still produced impressive results on a yearly basis. It has been pushing its notebook shipments aggressively in the second half of the year, and its shipments in July rose 33% on year.
Dell surpassed Lenovo for the second time in 2017 in July and went up to second place thanks to the expanding replacement trend in the enterprise sector, according to Digitimes Research's latest notebook shipment monthly update.
Lenovo's July shipments slid 15% on year and are likely to see weak performances for the rest of the second half of 2017. Asustek Computer's shipments also slipped dramatically in the month because of its business reorganization.
The top-2 ODMs' combined share of Taiwan's overall shipments went up in July. Compal Electronics and Quanta Computer both achieved around 20% on-year shipment growths in July because of orders from US-based clients, while Inventec and Pegatron Technology saw on-year shipment declines.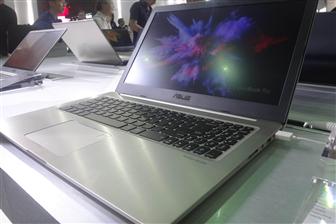 First-tier notebook vendors' shipments slowed down in July.
Photo: Digitimes file photo