552 news items tagged Dell
Following the penetration into the supply chain of Google Cloud's Compute Engine platform, Nvidia has recently obtained more orders for its A100 GPU from the US-based cloud computing...

End-market demand for IT products such as LCD monitors remained robust during the 618 shopping festival in China as figures from research firm AVC Revo show LCD monitor sales in China...

Acer has introduced its new Enduro series ruggedized notebooks and tablets for healthcare and other niche-market applications.

The rise of pandemic-induced stay-at-home activities has been driving the creator PC market growth thus far in 2020 with brand vendors including Acer and Dell having recently released...

Dell has launched several enterprise notebooks, workstations and desktops in Taiwan including the top-end Latitude 9510 notebook, which puts a 15-inch display into a 14-inch notebook...

Taiwan's PC monitor shipments in the first quarter of 2020 went down 20.5% sequentially.

Taiwan's large-size LCD panel shipments totaled 47.69 million units in the first quarter of 2020, down 19.3% sequentially and 12.3% on year.

Global top-5 notebook brands saw their combined shipments in April grow 12% on month to reach a new record for the month, as parts of their shipments originally scheduled for delivery...

According to Digitimes Research's statistics and analyses, first-quarter 2020 global server shipments are estimated to come to 3.65 million units, representing a 16.9% on-quarter...

Global notebook shipments in the first quarter of 2020 dropped 27.6% on quarter and 10.9% on year. The yearly decline was the worst for the Taiwan's notebook industry since first-quarter...

Notebook supply is expected to fall short of demand in May as components production in the Southeast Asia is being hindered by local contigencies against the coronavirus pandemic,...

Global notebook shipments are forecast to surge more than 40% sequentially in the second quarter of 2020, thanks to demand arising from remote work, online learning, and other stay-at-home...

AMD with its enhanced EPYC processor lineup is expected to grow its share of the global server CPU market to 10% by the end of 2020, according to industry sources.

The global traditional PC market, comprised of desktops, notebooks, and workstations, declined 9.8% on year in the first quarter of 2020, reaching a total of 53.2 million shipments...

Global top-5 notebook brands saw their combined shipments nosedive nearly 40% on month and 38% on year in February as the notebook supply chain, which has over 90% of poduction capacity...

Taiwan's notebook shipments slipped 4.4% sequentially, but grew 3.1% on year to arrive at 32.37 million units in the fourth quarter of 2019.

Global server shipments went up 13.4% sequentially in the fourth quarter of 2019 thanks to rising demand from US large datacenter companies and China's server market. However, shipments...

Global notebook shipments were weaker-than-expected in the fourth quarter of 2019 due to Intel's ongoing CPU shortages and major brands stopping stocking extra inventory in the wake...

Shortages of Intel's PC processors are likely to persist through the end of 2020, prompting notebook makers to adopt AMD's chips in more of their notebooks including business models,...

At CES 2020, many brand vendors showcased devices with support to the latest network standards such as Wi-Fi 6 and 5G, and emerging technologies such as foldable screen, but a lack...

The worldwide market for traditional PCs, inclusive of desktops, notebooks, and workstations, finished an impressive 2019 with fourth quarter growth of 4.8% on year, according to...

Notebook ODMs saw weaker-than-expected shipments in fourth-quarter 2020 due to Intel CPU shortages and clients' high inventory levels as a result of their early inventory build-ups...

The world's top-5 notebook brand vendors saw their combined shipments (excluding detachable models) for November 2019 suffer a 2% on-month decrease, compared with previous years'...

Taiwan PC monitor shipments continued to grow on-year in the third quarter of 2019 at 5.8% to arrive at 23.73 million units.

MediaTek has announced it is partnering with Intel to bring MediaTek's new 5G modem to PCs. Through this partnership, Intel has been working with MediaTek on the 5G solution for deployment...
Related photos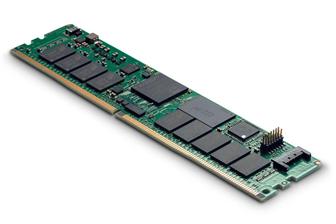 Micron 32GB NVDIMM-N
Photo: Company, Tuesday 14 November 2017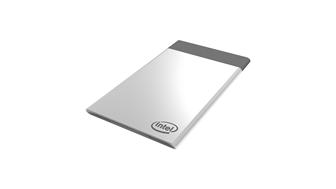 Intel Compute Card
Photo: Company, Tuesday 10 January 2017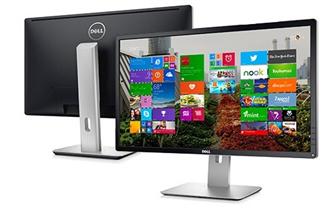 Dell 28-inch Ultra HD monitor features LED panel and four USB 3.0 ports.
Photo: Dell, Tuesday 2 December 2014
Related news around the web