The massive earthquake in Japan has impacted the supply chain of Blu-ray Disc (BD) players. Blue laser diodes used in BD players' optical pick-up head units (OPU) are mainly produced in Japan. Sony's blue laser diode manufacturing subsidiary in Fukushima, Japan - Sony Shiraishi Semiconductor - has been suspended due to the earthquake. Digitimes Research believes that this could seriously disrupt the supply of BD devices, especially Sony's Playstation 3 (PS3), if the plant suspension prolongs.
In addition to Sony Shiraishi Semiconductor, Sony also shut down the operations of Sony Chemical & Information Device's two plants in Miyagi that manufactures DB disc and smart cards; Sony Energy Devices' two plants in Fukushima that manufacture lithium batteries; and a plant in Ibaraki that manufactures DVD and CD discs.
Sony Shiraishi Semiconductor's another plant in Miyagi which also makes blue laser diodes has also been suspend from due to facility and equipment damage.
Sony's BD OPUs are mainly produced at the company's plants outside Japan. Although they were not affected directly by the earthquake, the shortage of the blue laser diodes is expected to hamper their production.
Sony's blue laser diode production mostly caters to the company's own brand devices and Sony sold more than 21 million BD devices in fiscal 2010 with PS3 accounting for 15 million units and BD players and recorders combining for six million units.
Blue laser diodes are used to create laser beams for devices to read data on BD discs and the component is also a kind of semiconductor. Sony's semiconductor business include two main subsidiaries - Sony Semiconductor Kyushu and Sony Shiraishi Semiconductor.
Sony Semiconductor Kyushu has four plants for producing digital image and sensor components. They are located in Nagasaki, Kumamoto, Kagoshima and Oita, all on Kyushu Island in southwestern Japan, away from earthquake-hit northeastern region. But the blue laser diode maker Sony Shiraishi Semiconductor in Fukushima has been damaged by the quake. Sony may have to find alternative supply of blue laser diodes.
In addition to Sony, Japan-based players such as Sharp, Nichia, Rohm and Panasonic are all suppliers of laser diodes with plants in Japan. But their plants are all located away from northeastern Japan. Panasonic's and Rohm's plants are in Okayama; Sharp's plant is in Hiroshima; Nichia's plants are in Kagoshima and Tokushima; and Sanyo's plants are in Tottori. Sony is the only laser diode supplier that has been hit by the earthquake.
BD OPUs are usually tailor-designed for specific blue laser diodes, and therefore OPU makers usually depend on a single source of blue laser diode supply. Redesigning blue laser diodes requires more than three months. OPU makers are likely to have difficulties replacing their current laser diodes from Sony.
If Sony Shiraishi Semiconductor is unable to resume its operation in the near future, Sony will likely halt its blue laser diode supply to outside clients and reserve its capacity for in-house use. If that happens, its OPU clients will have to be forced to seek help from other suppliers. Sony's laser diode clients have pointed out that almost all outside OPU makers have products that adopt laser diodes from, Sony, which has had advantage in terms of cost and production capacity.
But by stopping supplies to outside clients, Sony will risk losing orders from these clients who will need to redesign their existing models or design new models using laser diodes from new sources in order to maintain their shipments. Even if Sony manages to resume all its capacity, these clients will not shift the orders back to Sony due to compatibility issues.
Since Sony is also likely to adopt laser diodes or OPUs from outside sources to resolve its component shortage crisis, OPU suppliers including Sharp, Panasonic, Hitachi, Toshiba and Sanyo may all benefit from the orders. Sanyo, which ships most of its OPUs to outside clients, currently has the highest share of the OPU market. But as some of the company's OPU models also use Sony's blue laser diodes, its OPU shipments may also be affected.
Game consoles have an average life cycle of over five years, versus BD player's one year. Therefore, a game console's basic structure cannot be changed often, especially crucial components such as BD OPUs and blue laser diodes. As a result, Sony is unlikely to find a replacement OPU for its PS3 console and may have to prioritize its support for the production of the device. As PS3 currently accounts for 70% of Sony's BD products, Sony's blue laser diode supply issue may seriously hamper PS3 shipments.
Sony product shipments, FY 2010 (m units)

FY2009

FY2010 (estimated in Oct 2010)

FY2010 (estimated in Feb 2011)

LCD TV

15.6

25

23

Video Camera

5.3

5.3

5.3

DSC

21

23

24

BD Recorder

0.7

1

1

BD Player

3.3

5.5

5

DVD Player

11.5

11

11

PS3

13

15

15

PS2

7.3

6

6

PSP

9.9

8

8
Source: Sony, compiled by Digitimes, March 2011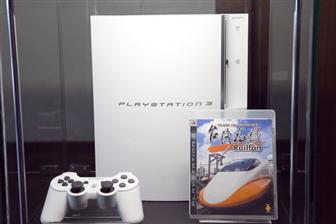 Sony PS3
Photo: Digitimes archive