2427 news items tagged capacity
With rising heat dissipation demand from major vendors including Samsung Electronics, LG Electronics, Huawei, Oppo and Xiaomi for their 5G smartphones, half of cooling module shipments...

Taiwan-based Unitech Printed Circuit Board has utilized up to 80% of its available rigid-flex PCB manufacturing capacity to fulfill orders for TWS (true wireless stereo) earbuds including...

Inventec has reported June revenues surged 16.7% sequentially, while other Taiwan-based ODMs are also expected to post substantial revenue increases for the month.

Nokia has announced that TST (Taiwan Star Telecom) has chosen the equipment vendor's end-to-end (E2E) solution to expand the coverage and capacity of its LTE network to support subscriber...

Nvidia has decided to choose Samsung Electronics over TSMC for producing next-generation GPUs in 2020 on 7nm EUV (extreme ultraviolet) node despite Samsung's yield rates for the process...

OLED material and organic PV material maker Luminescence Technology (Lumtec) has stepped into developing and producing OLED lighting panels and will expand monthly production capacity...

Equipment vendors have recently seen increasing cases of PCB makers deferring new equipment installation schedules amid a weaker-than-expected outlook for 2019, according to sources...

LED automotive lighting module maker Laster Tech has disclosed it will complete construction of a second factory in Shanghai, eastern China, in third-quarter 2019.

Inkjet-printed (IJP) OLED display technology is set to enter mass production next year, with capacity set to rise as much as 12-fold from 2020 through 2024, according to IHS Markit...

The output value of Japan's PCB industry fell 10.2% to JPY34.92 billion (US$324.3 million) in April 2019, contracting for the fourth consecutive month, according to data compiled...

Taiwan-based Wafer Works plans to build up its production capacity for 12-inch low-resistivity silicon wafers, according to industry sources.

SK Hynix has announced what the company claims is the world's first 128-layer 1-terabit triple-level cell (1Tb TLC) 4D NAND flash memory, with mass production kicking off.

China-based Tianjin Zhonghuan Semiconductor is expanding production capacity for 8- and 12-inch semiconductor-grade silicon wafers, with monthly capacity for 8-inch wafers to increase...

Tong Hsing Electronic Industries, which provides ceramic substrates and niche-IC backend services, has elected its new board of directors with Yageo chairman Pierre Chen becoming...

Intel is planning to cut prices of its eighth- and ninth-generation desktop processors by 10-15% and has already notified its downstream PC and motherboard partners, according to...

Flat panel maker Innolux has said that it has set up a new TV assembly line in Taiwan aiming to help clients mitigate the impact of rising US tariffs on Chinese imports, according...

Several passive component companies have pushed back the schedule to install new equipment and facilities for additional production capacities, judging from a number of macro factors...

MLCC and chip resistor supplier Walsin Technology will carry on its capacity expansion project in Taiwan, but is cautious about its performance in the third quarter, according to...

The development of China's homegrown DRAM industry is on track despite the escalating US-China trade war resulting in a slowdown in demand for end-market applications including handsets,...

Chipbond Technology will put on hold its 5G PA (power amplifier) packaging capacity expansion originally set to be enforced in the second half of 2019, due mainly to the uncertainties...

With the US-China trade disputes lingering, notebook brand vendors have moved to increase orders for their supply chain partners in order to minimize any potential impact, according...

The combined capacity of flexible OLED panels of 6G and below processes of Samsung Display and LG Display is expected to expand 22.2% on year in the fourth quarter of 2019 thanks...

China-based Contemporary Amperex Technology (CATL) has been expanding production capacities for lithium-ion batteries used in electric vehicles and energy storage systems at its own...

Taiwan-based JMC Electronics, which uses both subtrative and semi-additive processes to manufacture chip-on-film (COF) substrates, has strength to better compete with its larger international...

New PV installations around China in first-quarter 2019 totaled 5.2GWp in capacity, decreasing 46.1% on year, according to National Energy Administration (NEA).
Related photos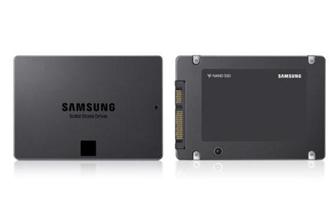 Samsung OLC SSD
Photo: Company, Wednesday 15 August 2018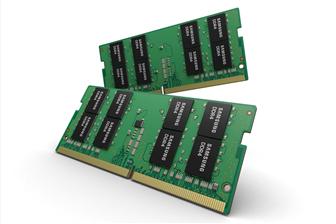 Samsung 10nm 32GB DDR4 SoDIMM
Photo: Company, Friday 1 June 2018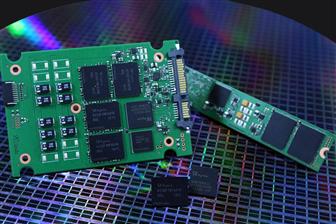 SK Hynix 4TB enterprise SSD
Photo: Company, Thursday 8 February 2018
Related news around the web