2388 news items tagged capacity
Taiwan-based components makers are mostly uninterested in reestablishing local production capacity despite server ODMs' wish they did so, as their business scales are not large enough...

Quanta Computer has started seeking more non-China-made server components to avoid the possibility of being accused of using transshipments to avoid US tariffs, according to industry...

TSMC has given its optimistic tone regarding its performance in the second half of 2019, but other Taiwan-based pure-play foundries mostly are cautious over their business during...

Chipmakers are aggressively improving their new 96-layer 3D NAND process yield rates, looking to have the technology become the mainstream in 2020, according to industry sources.

Foundry chipmaker TSMC is looking to enter a new phase of growth when 5G commercialization kicks off, market observers believe.

TSMC expects its third-quarter revenues to be driven mainly by growing demand coming from the smartphone and IoT sectors, and believes the fourth quarter will be even stronger thanks...

Samsung Electronics has kicked off mass production of 12Gb LPDDR5 mobile DRAM memory designed for premium smartphones, according to the company.

Taiwan Semiconductor Manufacturing Company (TSMC) expects to post consolidated revenues of between US$9.1 billion and US$9.2 billion in the third quarter of 2019, up about 18% sequentially...

Taiwan-based hinge makers including Shin Zu Shing (SZS) and Jarllytec have moved to aggressively expand their production capacities particularly those for MIM (metal injection molding)...

Rigid-flexible PCB maker Dynamic Electronics has dismissed a recent Chinese-language report indicating the company plans to sell its factory site in Taiwan to a fellow Taiwan-based...

Taiwan-based PCB maker Tripod Technology saw its revenues grow slightly from a year ago to reach a record high in the second quarter of 2019 and expects the momentum to continue in...

With rising heat dissipation demand from major vendors including Samsung Electronics, LG Electronics, Huawei, Oppo and Xiaomi for their 5G smartphones, half of cooling module shipments...

Taiwan-based Unitech Printed Circuit Board has utilized up to 80% of its available rigid-flex PCB manufacturing capacity to fulfill orders for TWS (true wireless stereo) earbuds including...

Inventec has reported June revenues surged 16.7% sequentially, while other Taiwan-based ODMs are also expected to post substantial revenue increases for the month.

Nokia has announced that TST (Taiwan Star Telecom) has chosen the equipment vendor's end-to-end (E2E) solution to expand the coverage and capacity of its LTE network to support subscriber...

Nvidia has decided to choose Samsung Electronics over TSMC for producing next-generation GPUs in 2020 on 7nm EUV (extreme ultraviolet) node despite Samsung's yield rates for the process...

OLED material and organic PV material maker Luminescence Technology (Lumtec) has stepped into developing and producing OLED lighting panels and will expand monthly production capacity...

Equipment vendors have recently seen increasing cases of PCB makers deferring new equipment installation schedules amid a weaker-than-expected outlook for 2019, according to sources...

LED automotive lighting module maker Laster Tech has disclosed it will complete construction of a second factory in Shanghai, eastern China, in third-quarter 2019.

Inkjet-printed (IJP) OLED display technology is set to enter mass production next year, with capacity set to rise as much as 12-fold from 2020 through 2024, according to IHS Markit...

The output value of Japan's PCB industry fell 10.2% to JPY34.92 billion (US$324.3 million) in April 2019, contracting for the fourth consecutive month, according to data compiled...

Taiwan-based Wafer Works plans to build up its production capacity for 12-inch low-resistivity silicon wafers, according to industry sources.

SK Hynix has announced what the company claims is the world's first 128-layer 1-terabit triple-level cell (1Tb TLC) 4D NAND flash memory, with mass production kicking off.

China-based Tianjin Zhonghuan Semiconductor is expanding production capacity for 8- and 12-inch semiconductor-grade silicon wafers, with monthly capacity for 8-inch wafers to increase...

Tong Hsing Electronic Industries, which provides ceramic substrates and niche-IC backend services, has elected its new board of directors with Yageo chairman Pierre Chen becoming...
Related photos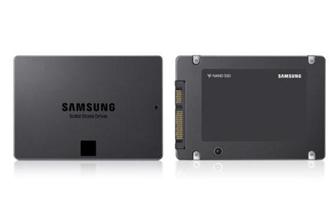 Samsung OLC SSD
Photo: Company, Wednesday 15 August 2018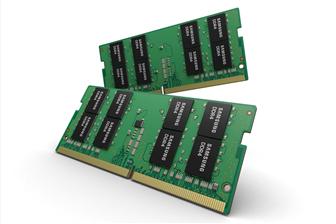 Samsung 10nm 32GB DDR4 SoDIMM
Photo: Company, Friday 1 June 2018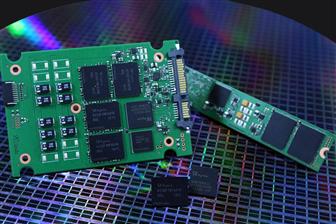 SK Hynix 4TB enterprise SSD
Photo: Company, Thursday 8 February 2018
Related news around the web