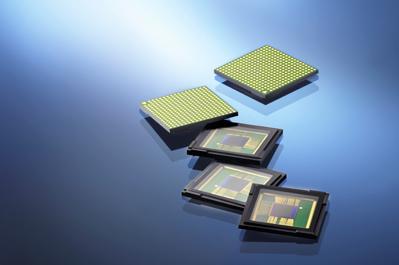 Samsung Electronics has unveiled its new 1/3.2-inch 8 megapixel (MP) CMOS imager, the S5K3H7, utilizing 1.4um back side illuminated (BSI) pixel technology.
Samsung's S5K3H7 imager supports up to 30fps at full 8Mp resolution and 1080p full HD video recording. The highly sensitive shutter operations coupled with high-resolution features allow the capturing of motion snapshots and continuous shooting of fast-moving subjects such as pets and sports in action.
By adopting a parallel processing data solution, the new imager doubles the frame rate over previous generation of 8MP imagers to 30fps, while operating at similar power levels due to the sensor's low-power circuitry, the vendor said. The new sensor also provides 720p video recording at 120fps and VGA resolution images at 240fps for slow motion playback on mobile phones.
In addition, the slim form factor fits a 8.5x8.5mm auto focus camera module with a height dimension of 5.5mm gives design engineers a great deal of freedom in designing camera modules suitable for slim mobile handsets and small form factor applications.
Samsung's S5K3H7 is scheduled for mass production in March 2012.