Mach Xtreme MX-DS FUSION SSD
Photo: Company
Monday 18 July 2011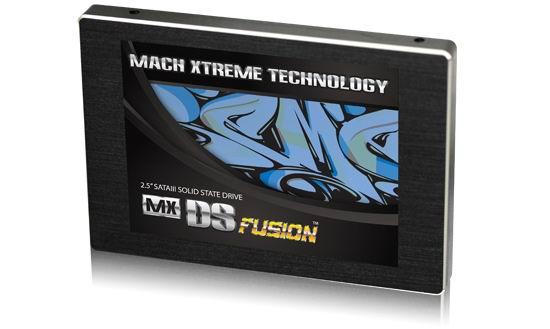 Mach Xtreme Technology has announced a new 2.5-inch SATA3 SSD series, the MX-DS FUSION.
The MX-DS FUSION SSD delivers performance that maximizes the throughput of a SATA3 6Gb/s interface with balanced read/write speeds, the vendor said. It maintains backwards compatibility with existing SATA2 3.0 Gb/s and SATA 1.5 Gb/s interfaces.
The new Mach Xtreme SSD series delivers up to 540MB/s read and 510MB/s write along with the maximum of 80,000 IOPS, low power consumption (stand-by 1.6W / active up to 2.8W) and superior durability (2.0 million MTBF) compared to previous generation SATA 3Gb/s drives.
The Mach Xtreme DS FUSION comes in 60GB and 120GB versions.