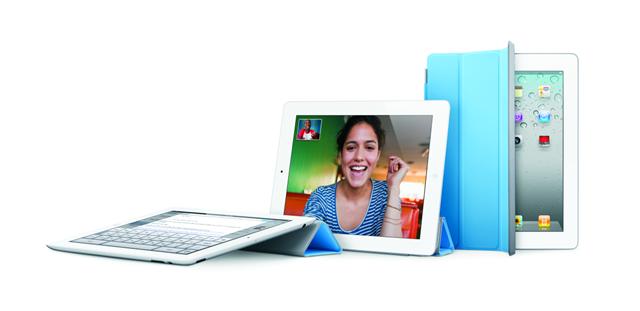 Apple has introduced the iPad 2, which features an entirely new design that is 33% thinner and up to 15% lighter than the original iPad, while maintaining the same 9.7-inch LED-backlit LCD screen.
The iPad 2 features Apple's new dual-core A5 processor, and includes two cameras - a front-facing VGA camera for FaceTime and Photo Booth and a rear-facing camera that captures 720p HD video, bringing the FaceTime feature to iPad users for the first time.
Apple said the iPad 2 delivers up to 10 hours of battery life. It is available in black or white, features models that run on AT&T's and Verizon's 3G networks. and introduces the iPad 2 Smart Cover in a range of polyurethane and leather colors.
The iPad 2 comes with iOS 4.3, which is equipped with new features including faster Safari mobile browsing performance; iTunes Home Sharing; enhancements to AirPlay; the choice to use the iPad side switch to either lock the screen rotation or mute audio; and Personal Hotspot to share an iPhone 4 cellular data connection over Wi-Fi.
Additional iPad 2 features include a built-in gyro for advanced gaming; HSUPA support for enhanced 3G upload speeds on iPad 2 Wi-Fi plus 3G on AT&T, and HDMI Video Mirroring that lets users mirror their iPad screen on an HDTV using an optional adaptor.