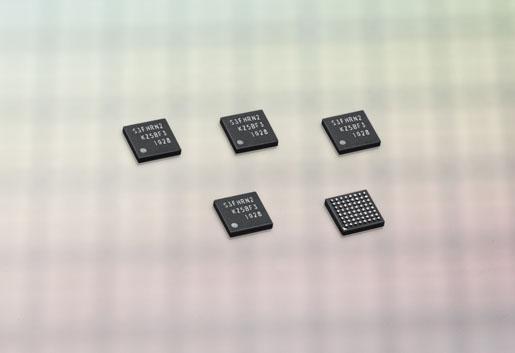 Samsung Electronics has announced today its new near field communications (NFC) chip with embedded flash memory for next-generation smartphones. Mass production is slated for the first quarter of 2011.
The new Samsung NFC chip adopts flash for the embedded memory which allows device designers to easily to upgrade software or firmware. Samsung also provides a software protocol stack and technology services for antenna design and tuning. Through such features and support, designers can reduce their product's time-to-market, the vendor said.
Samsung claimed it developed this NFC chip to have minimal power consumption in both active and stand-by mode. With a 20% decrease in power consumption, Samsung's NFC chip remains active for mobile payment even without battery power.
NFC is a short-range (up to 10cm or four inches), high frequency wireless communication technology which allows devices such as smartphones to collect or transmit data to another NFC-enabled device without manual configuration to identify devices. In addition, NFC chip can play a role as a contactless smartcard in use for public transportation payments for bus and subway fares and mobile banking payments. It can also read RFID tags in retail stores or on outdoor billboards for convenient on-the-spot data access.