Computex 2010: Winchip Dazzling series 'Chinese Opera Mask'
Photo: Company
Thursday 3 June 2010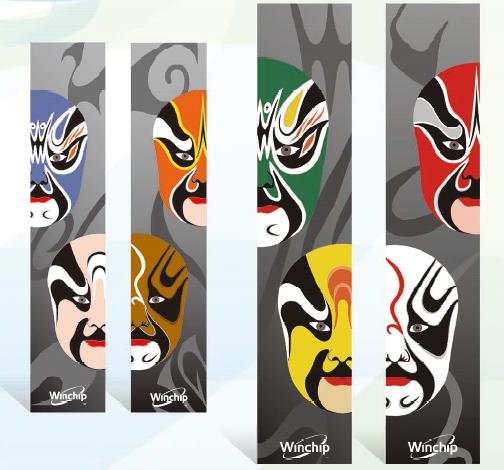 The 'Chinese Opera Mask' is a theme in Winchip's Dazzling line of DRAM modules being showcased at Computex 2010.
The Dazzling series was developed with the concept of 'share and smile,' said Winchip. Hologram (3D+2D) heat spreaders are applied to help deliver consumer enjoyment beyond merely functional benefits.
The series also feature a 'Four Seasons' theme. Winchip said it believes that end users will be attracted to the products for both the level of performance and amazing designs.
Apart from the low-voltage and high-capacity focus placed on product design, Winchip said it has also modified its product line to achieve overclocking performance and standard JEDEC specifications.