Computex 2010: Gigabyte's server solutions for cloud computing
Photo: Company
Wednesday 2 June 2010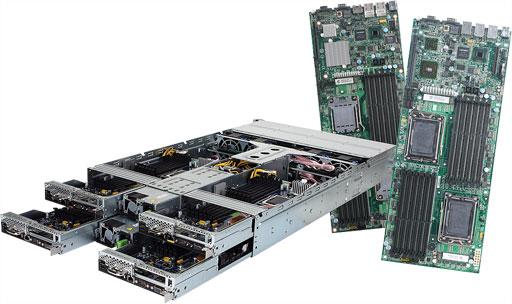 Gigabyte Technology's GS-R21AD server is a solution that maximizes power efficiency with a co-location design for power supplies and cooling fans.
The company's 2U server housing is built for four stand-alone AMD Opteron 6100 (GA-3ATSH/ GA-2ATSH) servers or four AMD Opteron 4100 (GA-3DTSL/ GA-2DTSL) servers, and support the latest AMD Opteron processors, 12 or 6 DDR3 DIMM power outlets, six SATA II serial ports, and x16 PCI Express Gen 2 and Mezzanine slots.
The company is showcasing its products at Computex 2010.