Samsung 20nm-class NAND flash
Photo: Comnpany
Tuesday 20 April 2010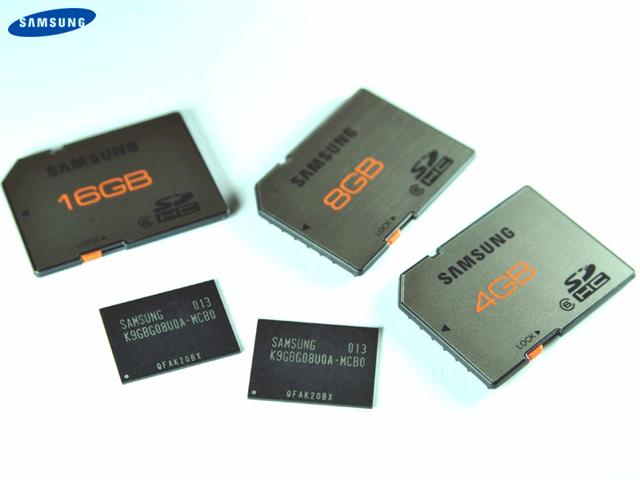 Samsung Electronics has announced what it claims is the industry's first production of 20nm-class NAND chips for use in Secure Digital (SD) memory cards and embedded memory solutions. Based on the node, the introduction of 32Gb MLC NAND will expand the company's memory card solutions for smartphones, high-end IT applications and high-performance memory cards.
Samsung said it is shipping SD card samples that are built with 20nm-class 32Gb NAND, and will expand production later in 2010. Memory cards based in the 20nm-class will be available from 4GB through 64GB densities.
Samsung said it 20nm-class MLC NAND has a 50% higher productivity level than 30nm-class MLC NAND. The write performance of a 20nm-class-based, 8GB and higher density, SD card is 30% faster than the 30nm-class NAND and it delivers a speed-class rating of 10 (read speed of 20MB/s, write speed of 10MB/s).