AMD ATI FirePro V8800 graphics card
Photo: Company
Wednesday 21 April 2010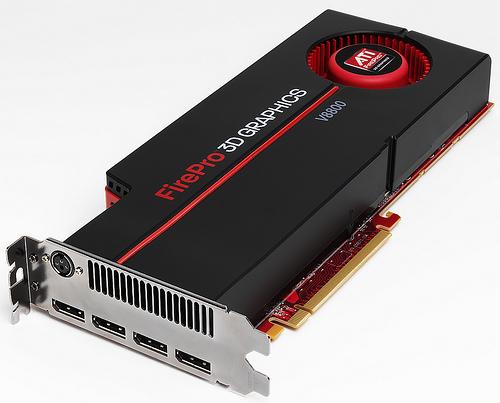 AMD has announced the launch a new edition of its ATI FirePro professional graphics solutions that features ATI Eyefinity technology, the ATI FirePro V8800.
The ATI FirePro V8800 is priced at US$1499 and can deliver 2.6 teraflops of raw computing power with a memory bandwidth of 147.2 GB/s - more than two times the compute power of the previous generation , claimed AMD. The card is suitable for manipulating large and complex photorealistic models in real-time.
In the coming months AMD said it plans to round out its next-generation ATI FirePro family, offering a number of solutions to meet the various 2D and 3D needs of professionals working in CAD, digital content creation (DCC), broadcast, medical imaging and financial services.