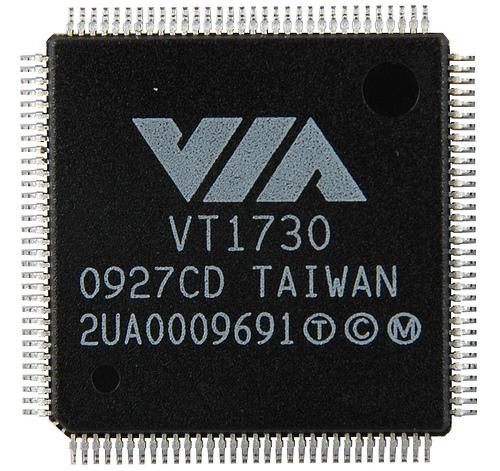 VIA Technologies has unveiled the VIA Vinyl Envy VT1730 USB 2.0 audio controller.
The VIA Envy VT1730 is an 8-channel, 24-bit/192kHz audio controller specifically designed to achieve cinema-quality audio recording and playback in high fidelity USB and MIDI system applications.
Providing a smooth interface between USB, analog and digital audio devices, the VIA Envy VT1730 is ideal for USB sound cards, headphones, audio hubs, recording consoles, and MIDI devices that require the streaming of considerable audio data between a host system and audio I/O system via the USB interface.
Notably, the VIA Envy VT1730 also supports the I2S standard enabling Blu-ray disc audio content protection; solutions without this feature dramatically reduce audio quality to that of a regular CD, with a sampling rate of only 16-bit/48kHz.