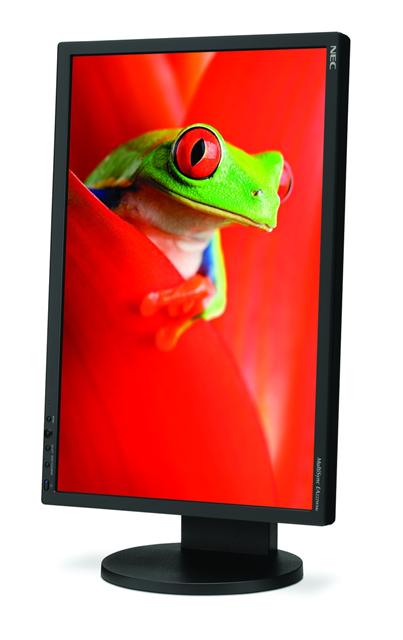 NEC Display Solutions has launched a 22-inch LED-backlit LCD monitor, the MultiSync EA222WMe, for business, education, government and healthcare markets.
LED backlighting technology will reduce the power consumption by 20%. Compared to previous generation NEC LCDs, the EA222WMe consumes up to 52% less power, radiates up to 61% less heat, weighs up to 25% less and uses up to 15% less packaging, the company said.
The EA222WMe also features 16:10 widescreen display with white LED backlight, 1680x1050 resolution, 30,000 contrast ratio, 250 cd/m2 brightness, and full connectivity with VGA, DVI, USB and DisplayPort inputs.
The monitor will be available for December 2009 shipment at an estimated street price of US$339, the company said.