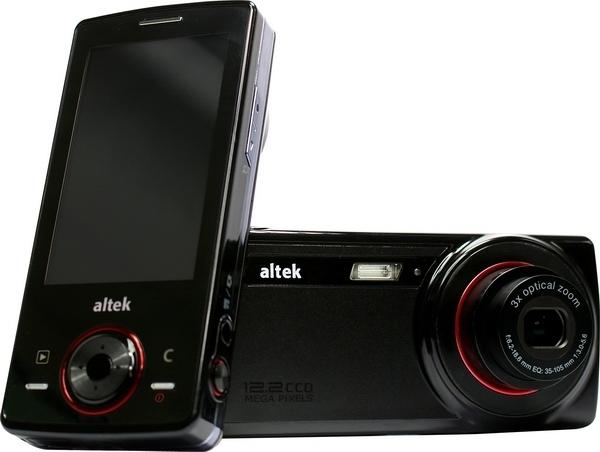 Taiwan-based digital camera maker Altek has unveiled the T8680, its first own-brand cameraphone model.
The T8680 is a 3-in-one model, with camera, mobile communications and video recording functions, Altek indicated. The T8680 features a 1/2.33-inch 12.2-megapixel CCD image sensor, 3x optical and 5x digital zoom, a 3.0-inch TFT-LCD touch screen, a dimension of 113.5 (H) x 52.0 (W) x 16.55 (D)mm and a weight of 135 grams, Altek said.
The model will be launched in the China and Taiwan markets at recommended retail prices of 3,000 yuan (US$439) and NT$14,000 (US$427), respectively, in September 2009.