Display Taiwan 2009: AUO 3D panel
Photo: Rodney Chan
Friday 19 June 2009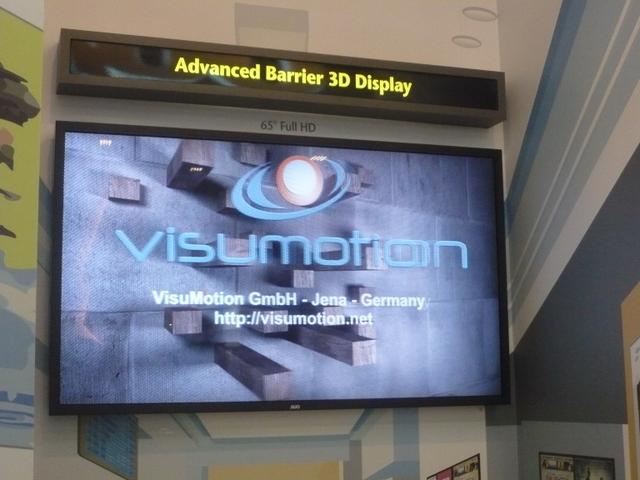 AU Optronics (AUO) presented a 65-inch full HD advanced barrier 3D display at Display Taiwan 2009 (June 10-12).
The barrier type is one of the mainstream autostereo display technologies. Compared to conventional designs, AUO said its advanced fixed barrier structure increases the transmittance up to 160% without any additional process.
The AUO display is a 12-view 3D solution with a 250cm viewing distance.