Osram Golden Dragon Oval Plus LED
Photo: Company
Monday 11 May 2009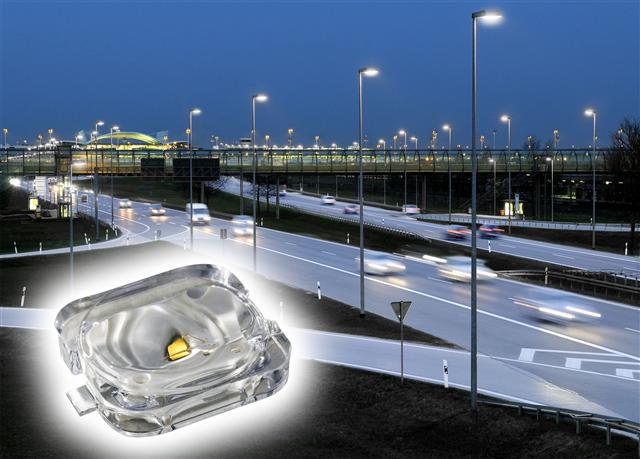 Osram Opto Semiconductors' Golden Dragon Oval Plus LED provides illumination for energy-efficient street lighting without the need for secondary optics.
With its oval beam characteristics (80 degrees vertical and 120 degrees horizontal) and integrated long-life silicone lens it meets the special requirements for energy-efficient street lighting and minimal light pollution, the company said.
The LED is available in different white tones with efficiency of 90 lm/W in cold white (6,500 K color temperature) and 80 lm/W in neutral white (5,000 K). The warm white with a color temperature between 2,700-4,500K has been developed for illumination that has to create a welcoming atmosphere. At 4,500K it achieves an efficiency of 65 lm/W.
The LEDs are lead-free and mercury-free.