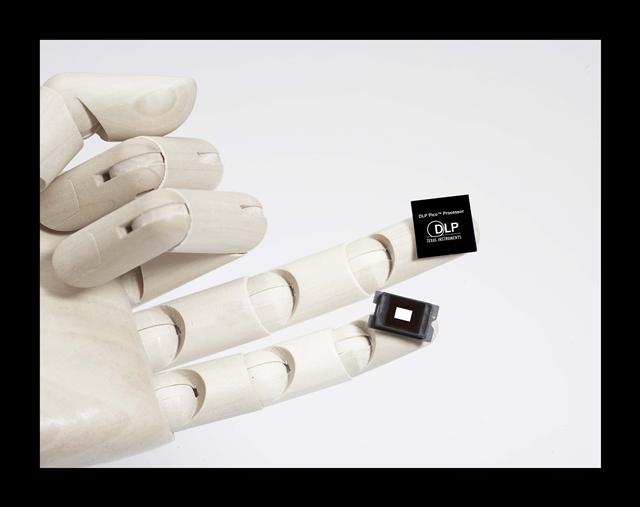 Texas Instruments (TI) is showcasing a range of new category DLP products based on the ultra-tiny DLP chip at the ongoing International Consumer Electronics Show (CES) 2009 from January 8-11.
Since TI first introduced the DLP Pico chipest at the Mobile World Congress less than a year ago, DLP has worked with top global manufacturing brands to unveil a variety of implementations for DLP's Pico technology including Acer, BenQ, Dell, Optoma, Samsung, Toshiba and WowWee.
Product categories include portable projection media player (PPMP) with Samsung MBP200 and Cinemin Station by WowWee Technologies, stand alone pico projectors with Optoma Pico PK-101, WowWee Cinemin Stick and Cinemin Swivel, and notebook companions with Acer K10 Pico Projector, BenQ GP1, Dell M109S and Toshiba TDP-F10U Mobile LED Projector.