IMS adds 0603-size chip to line of thin-film attenuators
Photo: Company
Thursday 30 October 2008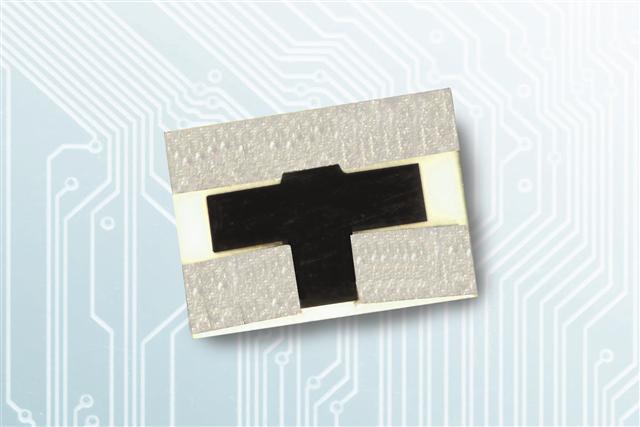 International Manufacturing Services (IMS), a manufacturer and supplier of thick film resistors, terminations, attenuators, planar dividers and planar filters to the electronics industry, has added an 63mW 0603 size to their cost-effective line of precision thin film attenuators.
The A-Series attenuators are now available in 0402, 0603, 0805, 1206 and 1612 sizes with dB values from íV0db to íV10dB. These "Pi" attenuators feature a low VSWR of 1.3:1 and a thin film attenuation element operating in the DC íV 10GHz range. RoHS compliant 100% tin terminations with a nickel barrier layer provide excellent solderability and mechanical integrity.
The A-Series from IMS has a 50 piece MOQ for bulk and 1000 piece MOQ for tape and reel.