SanDisk introduces new SSD for low-cost PCs
Photo: SanDisk
Wednesday 4 June 2008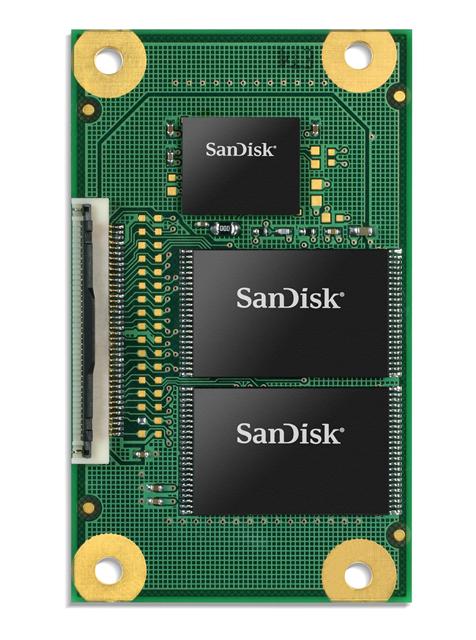 During the ongoing Computex Taipei 2008, SanDisk has introduced its new solid-state drive (SSD) is designed low-cost PCs.
The SSD supports a parallel ATA (PATA) interface and both single-level cell (SLC) and multi-level cell (MLC) NAND flash. Available densities range from 4GB to 16GB.
The SSD will be available in August.