SanDisk introduces new SDHC card in 8GB capacity
Photo: SanDisk
Thursday 18 October 2007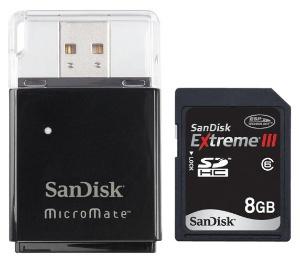 SanDisk introduced its new Extreme III SecureDigital High Capacity (SDHC) card that houses a memory capacity of 8GB.
SanDisk will offer the card with a USB 2.0 card reader for a total price of US$179.99.
Shipments to US retailers are slated to begin soon and the package will be also available in Europe.