Breathing is one of the simplest matters there is, but every breath we take involves more than just inhaling oxygen and exhaling carbon dioxide. In our everyday lives, many volatile organic compounds (VOCs) are being inhaled every time we breathe, such as formaldehyde emitted by paint as well as industrial and automobile exhaust gases. Changes in the concentrations of VOCs from our breath has become a biomarker for disease detection, especially lung cancer. Many startups have started to apply breath analysis technology to disease detection. Canadian startup Picomole has developed a best-in-class breath sampler that is listed with the US FDA.
Currently, medical professionals use chest X-rays and low-dose lung CT scans to detect lung cancer. The former method cannot detect tumors smaller than 1 cm while the latter method inevitably exposes the patient to radiation and overdiagnosis. Breath analysis technology is non-invasive, and features several advantages: it is painless, the test results are precise, and a single test may be used to detect multiple diseases. Therefore, in recent years, many startups around the world have entered the breath testing market. Picomole's breath analytics platform is made up of three technologies: the breath sampler, the Cavity Ring-Down Spectrometer (CRDS) that can process samples from breaths, and machine learning algorithms that are used to analyze the indications for various diseases.
Unlike other companies, Picomole uses infrared spectrometers for breath analytics. This technology provides an exclusive and novel pool of data for Picomole to develop their machine learning algorithm. Combining first-class breath sampling technology with the patented and high sensitivity CRDS, Picomole was able to feed high-quality data sets into the algorithm system. This resulted in very precise results from Picomole's disease detection study. Picomole's breath analytics platform may be used to test for cancers such as lung cancer, breast cancer, colorectal cancer, and ovarian cancer. It may also be used in testing for respiratory diseases and neurological diseases.
Picomole's breath sampler has a simple exterior design and is very easy to use, so that high-quality breath samples can be collected with ease. Picomole is also in the final stages of ISO 13485 certification; the development process and quality of their products all adhere to ISO standards.
The quality of Taiwan's manufacturing is famous globally. Therefore, Picomole wants to collaborate with Taiwan and find a strategic partner that can help the startup optimize the manufacturing process of hardware and enhance their AI development capabilities. Additionally, Picomole hopes that they can gain channel partners in Taiwan and further expand in the Asia market. Looking to the future, apart from entering the North American market this year, Picomole also will be developing business opportunities around the world. In regards to product development, Picomole will continue to focus on multiple indication research in lung cancer, breast cancer and other respiratory diseases. The startup plans to launch a breath test kit for lung cancer detection by 2024 and continue to integrate additional disease indications with each subsequent year.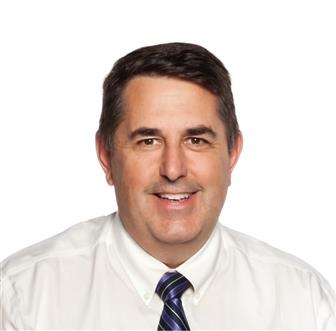 Stephen Graham, CEO of Picomole
Photo: Company